I am sharing with you creative ways to make Christmas vignettes in minutes or less!
Well….here we are, my friends…less than two weeks until Christmas!  Are you finding yourself overwhelmed, with too much on to do on your plate right now?  Too much holiday decorating to do.  Way too much wrapping to do.  Too much cooking to do.  Let me see if I can help you out a bit with a few fast and easy ways to add Christmas around your house!
Fill a sugar bowl with faux or real greenery, a pinecone or two and an ornament.  Christmas in less than 5 minutes!  This little Christmas arrangement could even last you through the winter.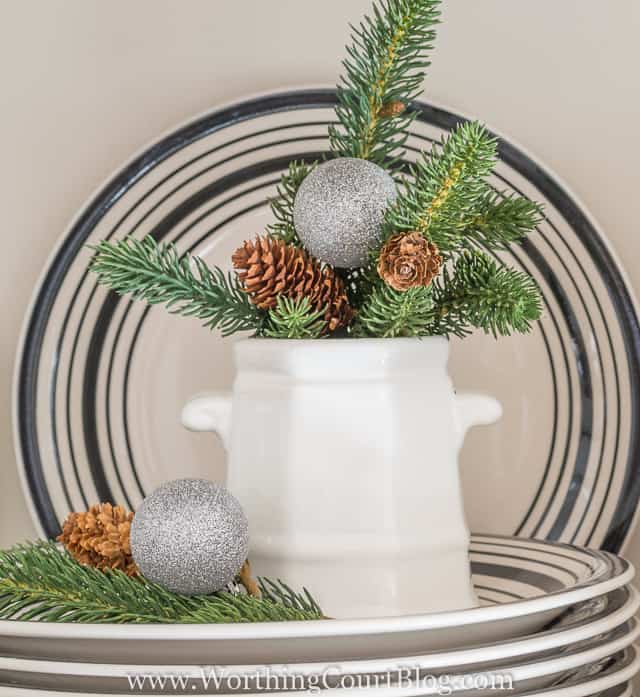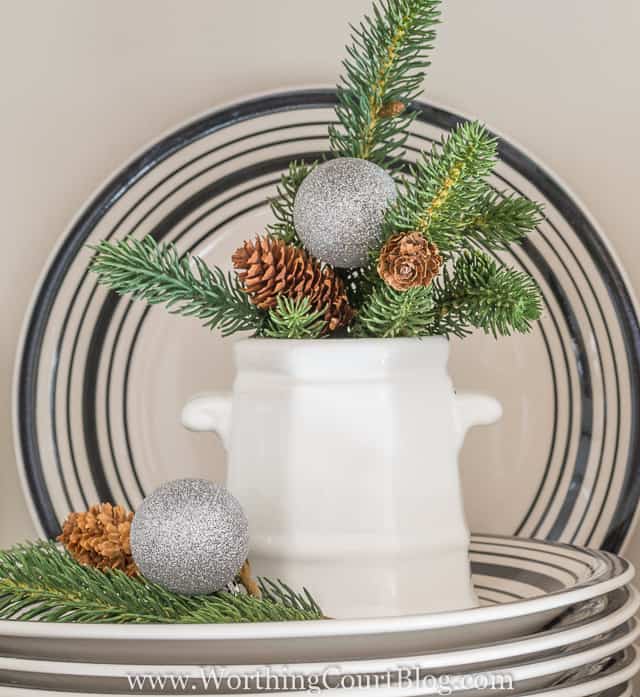 Fill a box with assorted Christmas plates, a special cookbook or two and a large ornament.  Add a bow made with festive ribbon for the finishing touch.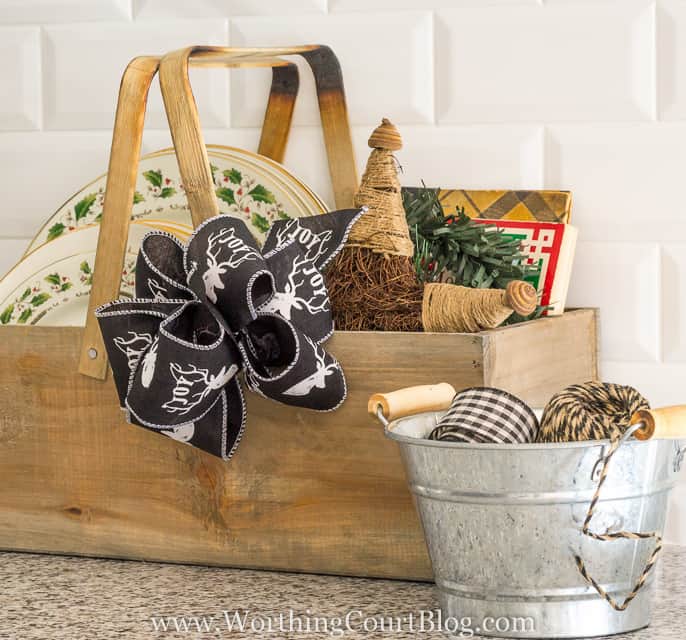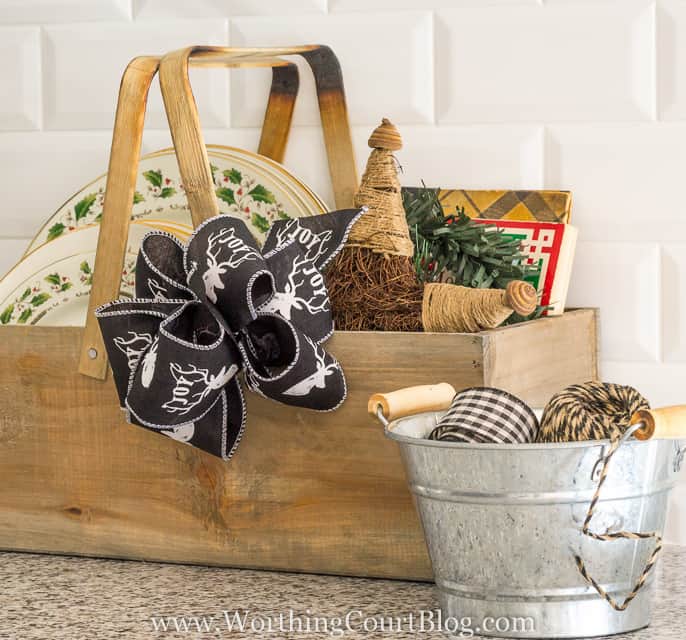 Add some tall pinecones to containers, tie a holiday ribbon around the top with a small jingle bell or ornament attached.  Place them into a lantern and people will be wowed by what you did!  Remove the ribbons and bells after Christmas and you have yet another vignette to carry you through the winter.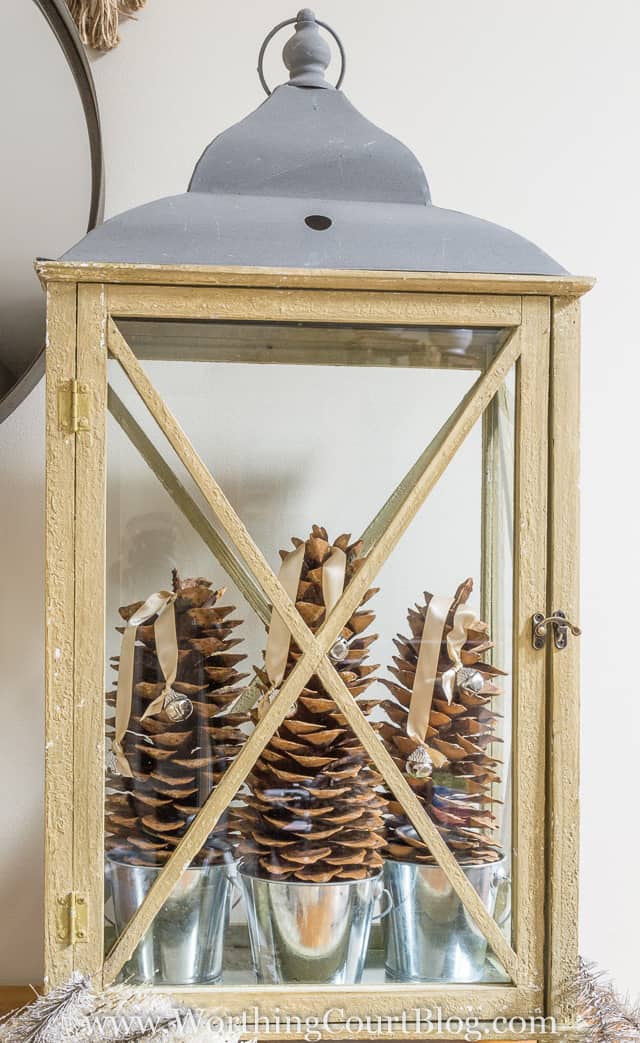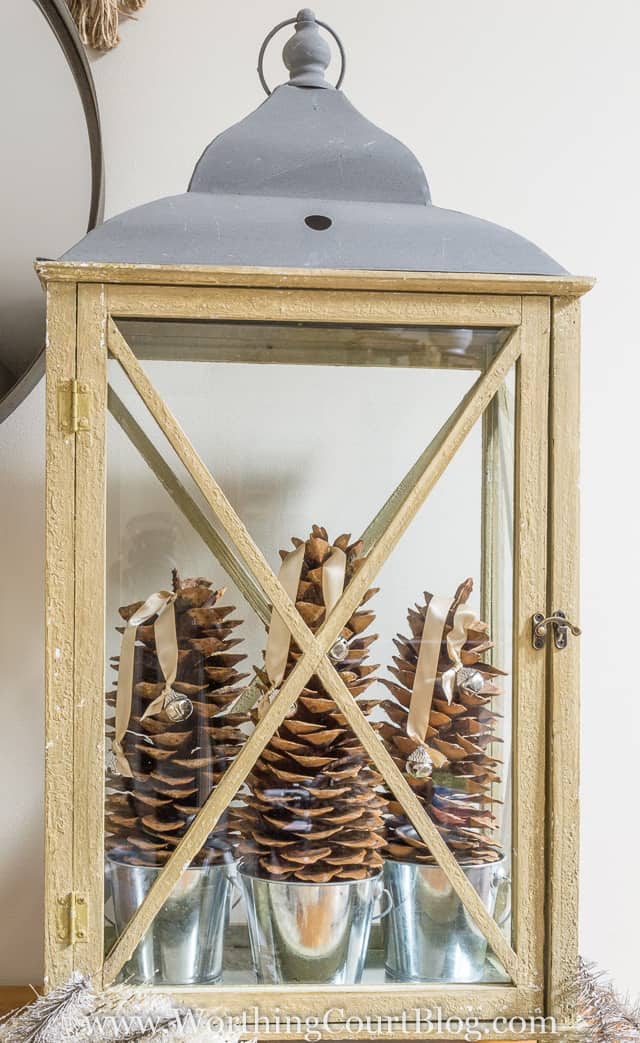 Christmas ornaments aren't just for trees.  They make great props!  Simply place a special ornament along with a couple of ordinary Christmas balls among your everyday items.  Another special vignette in less than 5 minutes!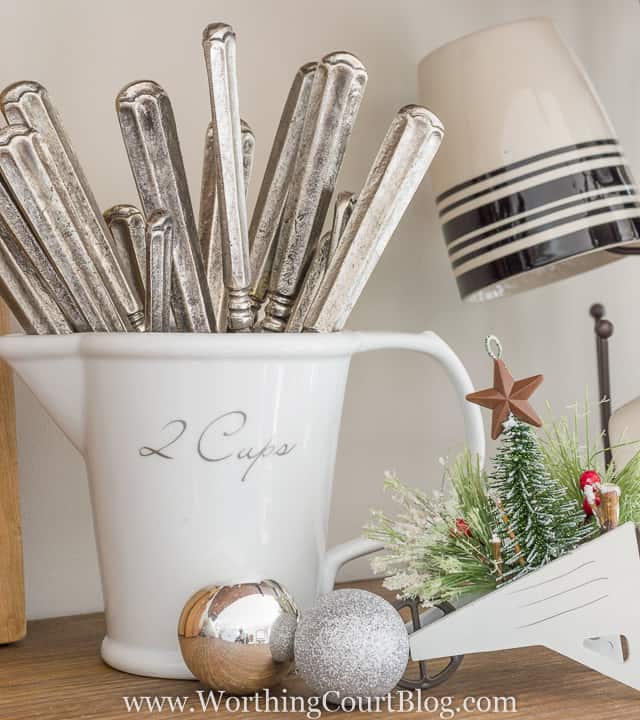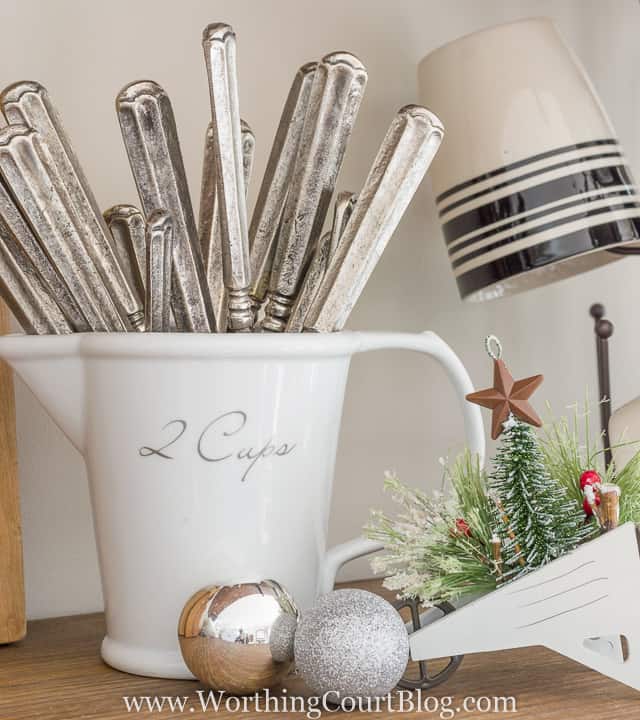 For a fast centerpiece, place a scarf in the bottom of a basket.  Add a lantern with a candle, an inexpensive faux tree and one other large item (in my case I added a silver squirrel nutcracker).  Fill in the empty spots with faux greenery topped with small Christmas balls.  Fast, easy and it'll look like a million bucks!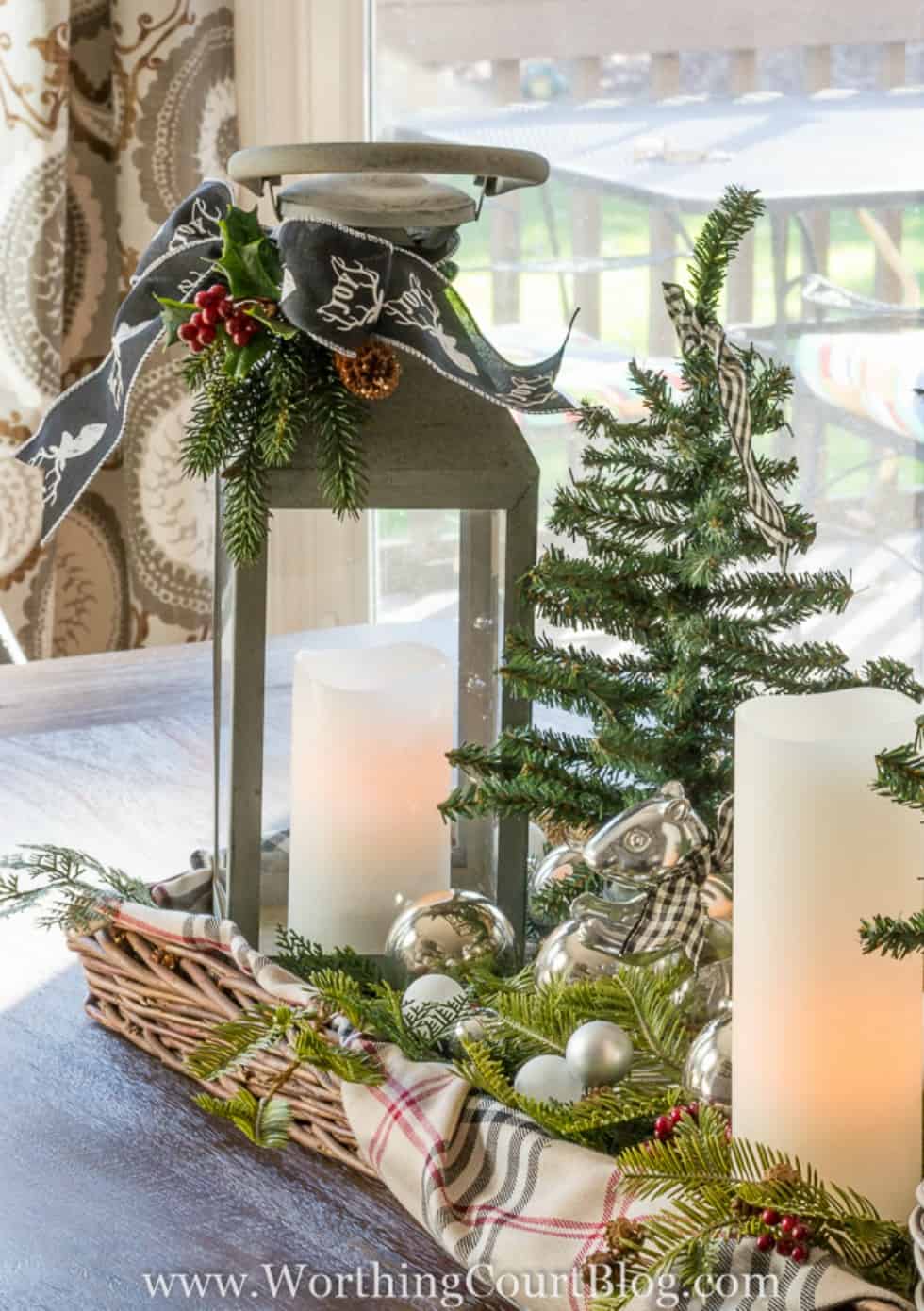 Fill a large basket with assorted greenery, a few sparkly picks, a few shiny ornaments and sticks from your own yard!
Wrapped Christmas presents can be an amazing decoration too!  Just be sure to use pretty wrapping paper, ribbons and tags that all work well together.  Then group them in an attractive way instead of just throwing them under the tree.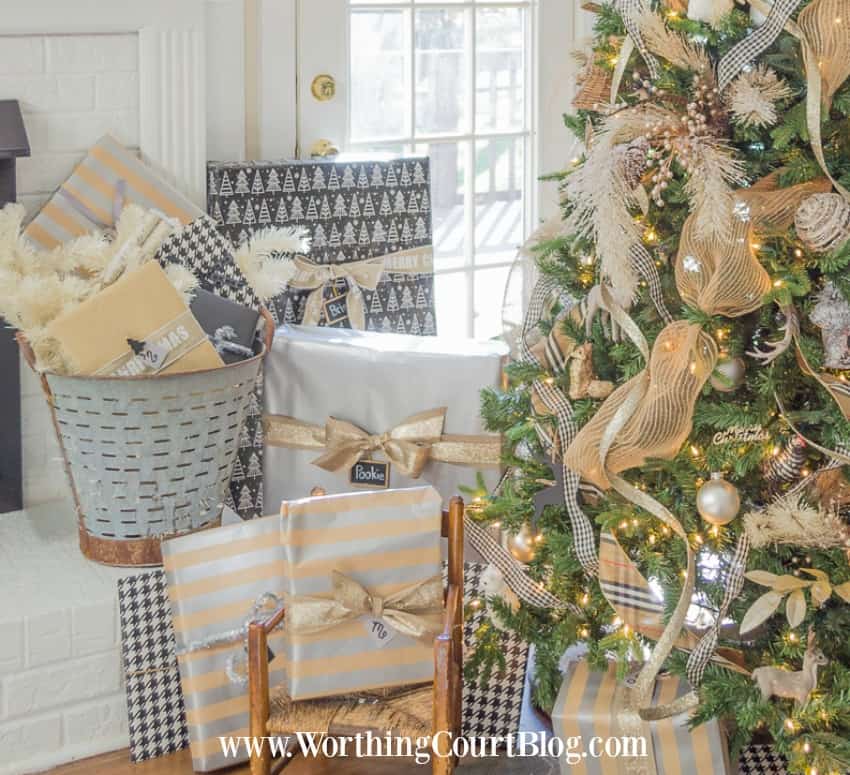 Thank you for stopping by for a visit today!  I hope you were able to find some inspiration for quickly decorating your own home for Christmas.
Sharing at THESE great parties!