I am sharing 10 very easy Valentine's Day DIY projects and some treats!
With Valentine's Day just one week away (already? wasn't it just Christmas???), I thought it would be fun to put together a roundup of some of the quick and easy DIY Valentine's projects and recipes that I've shared over time.
All of these projects, except one, were showcased in our former home, since this is the first Valentine's Day that I haven't been living in a total construction zone.  Just click on the title above the image to be taken directly to the post.
First up are four free Valentine's Day printables that I created.  They're sized just right to print and pop into a frame!
4 Free Valentine's Day Printables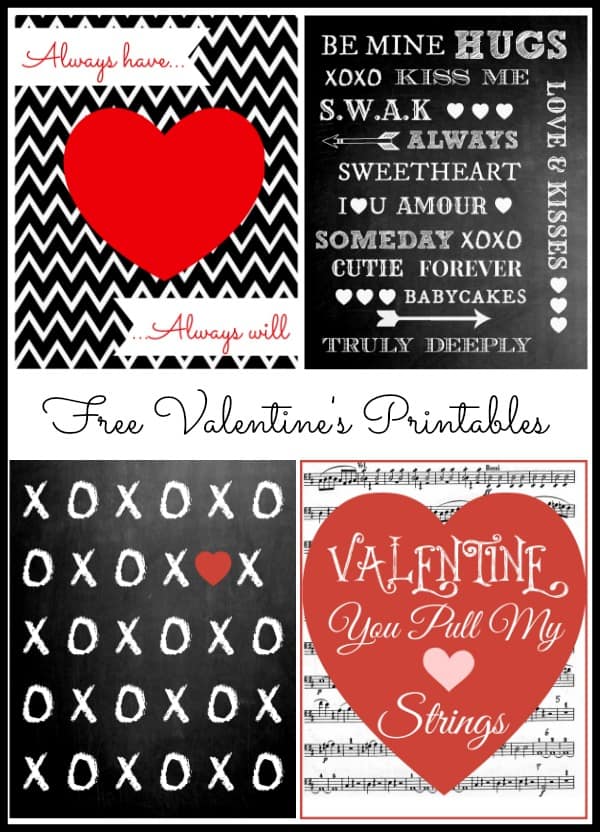 I created this fun Valentine printable after seeing the message on a sign in a restaurant.
Free Sweetheart Chalkboard Printable
Who doesn't love a bouquet of flowers for Valentine's Day?  What I don't like is how the florists raise their prices just in time for this special day of love.  I decided enough of that nonsense and created my own 3D Valentine's Day bouquet made with scrapbook paper.
Valentine's Day Sweetheart Bouquet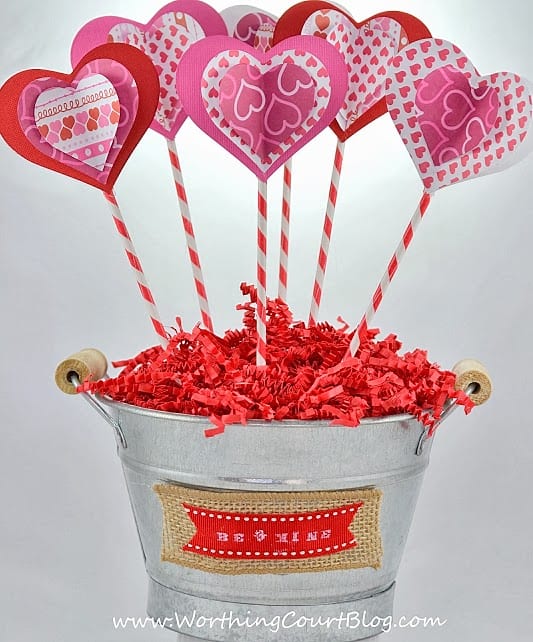 These adorable mug cozies would be a great gift for a teacher, a friend or that special someone.  They're about the easiest thing in the world to make!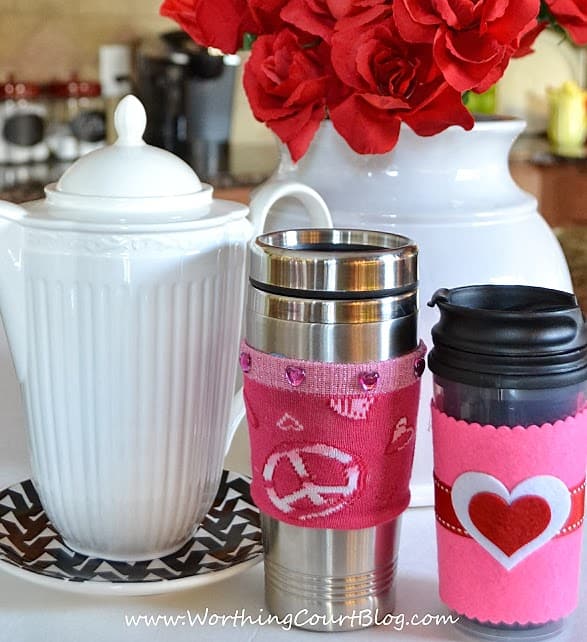 I don't like to fight the crowds and actually prefer to stay home, instead of going out to eat, on Valentine's Day.  A romantic table setting will make your meal feel special for the whole family, even if you're serving frozen pot pies for dinner!
Romantic Valentine's Day Tablescape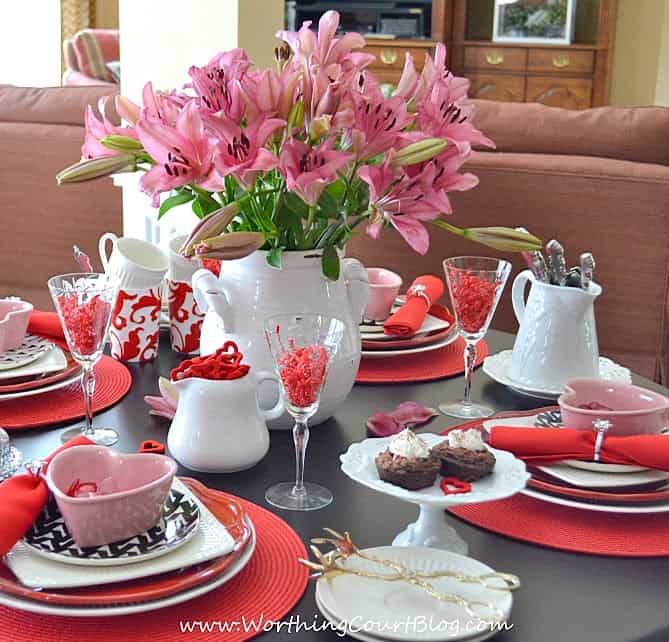 Did you know that February is National Cherry Month?  How convenient that it coincides with Valentine's Day.  Here are two yum, yum, yummy cherry treats that would be perfect for your sweetie.  The first recipe is actually Pookie's fave desert in the world.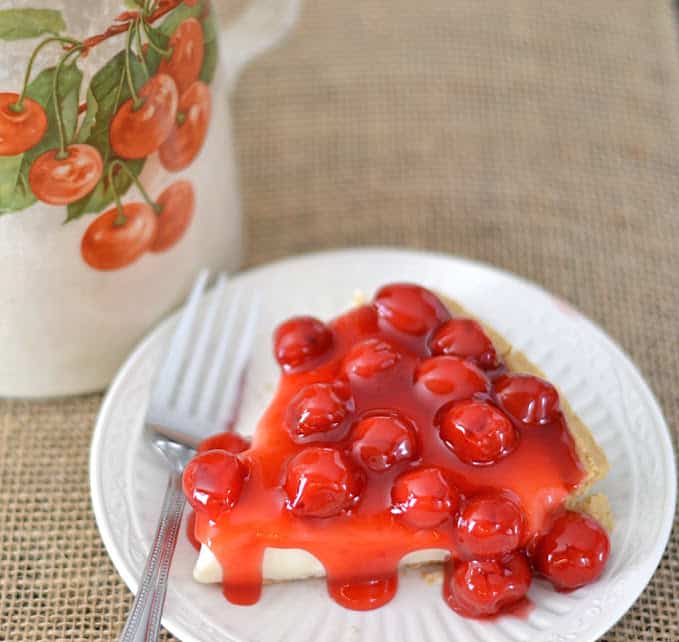 A batch of these chewy, fudgey morsels of goodness never last long around my house!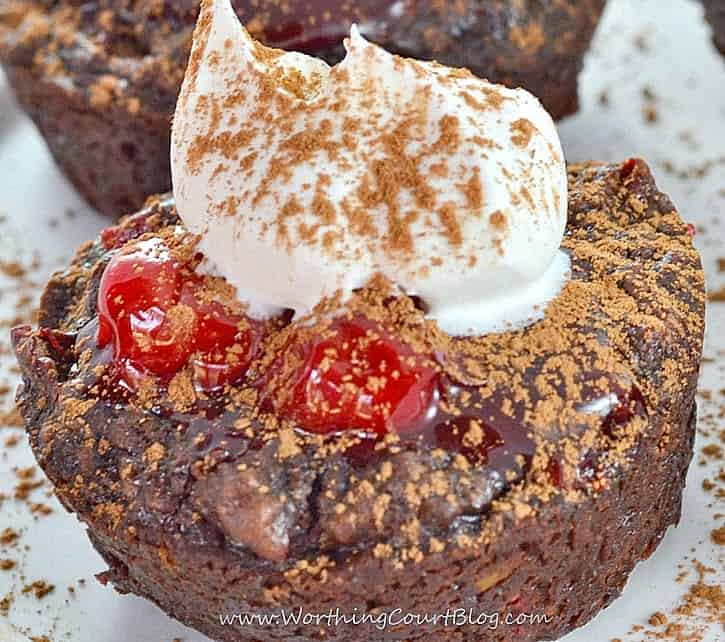 Love is what makes the world go round – right?  These innocuous little squares may not look like much, but they contain a surprise inside!  I kept a bowl of these mini Valentine's Day cards in my foyer to brighten the day of anyone who came to my door.  They would be perfect as a special note at a Valentine's table too or for your kiddos to share.
How To Make Mini Valentine's Day Cards & A Free Printable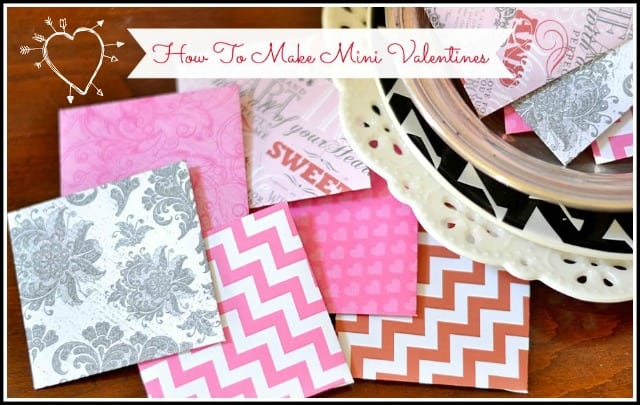 Perhaps you saw this wreath the other day, but in case you missed it, here's a quick, easy and inexpensive Valentine's Day wreath.
How To Make A Valentine's Day Wreath For Under $10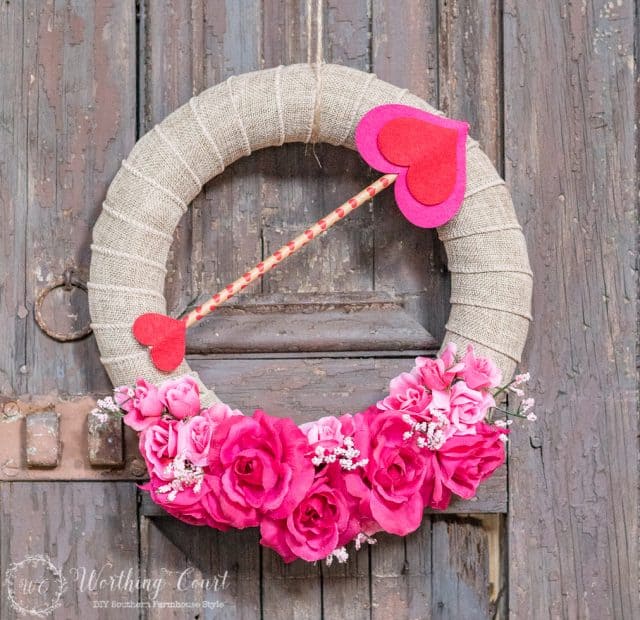 And lastly, I'll leave you with a few cute posing ideas for taking special Valentine's Day photographs of your littles (or your bigs!).
Valentine's Day Photography & Adding Graphics With PicMonkey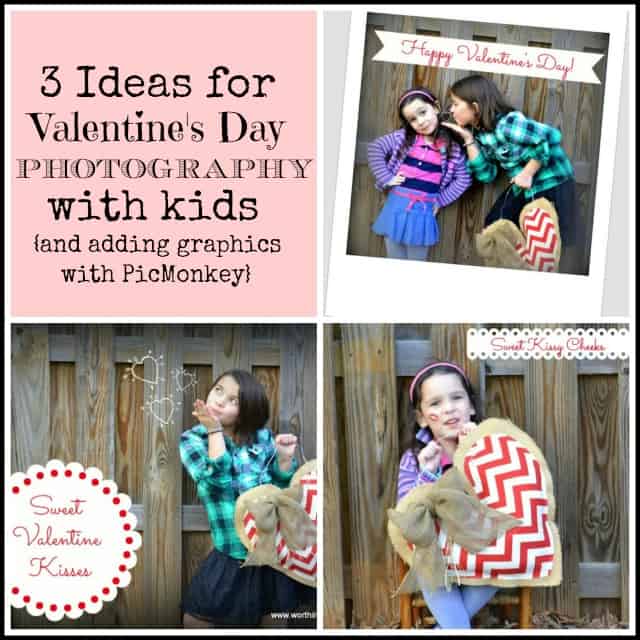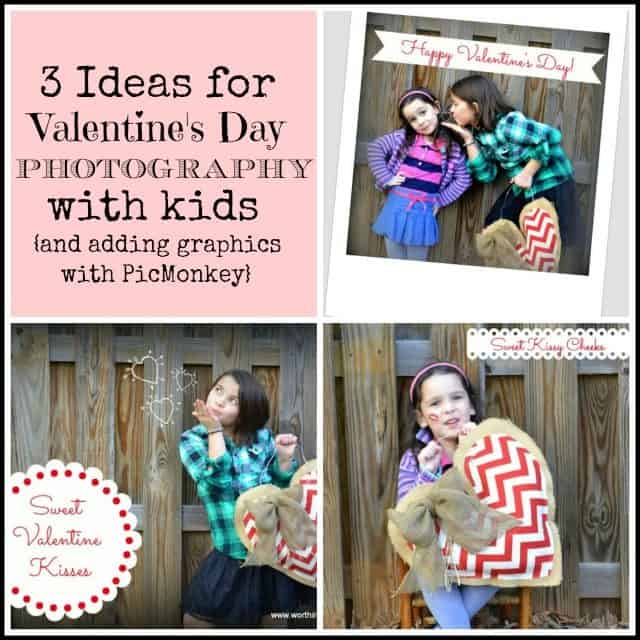 How do you like to celebrate this special day of love?
Pin it for later!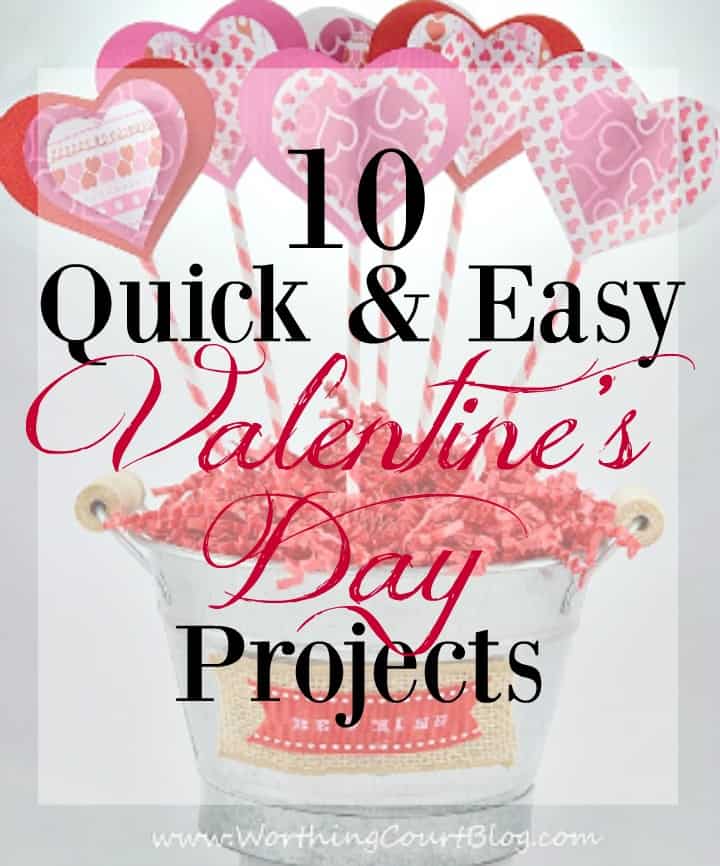 Sharing at THESE great parties.