While I was adding some late summer style to the open shelves in my kitchen breakfast area, I decided that I may as well go ahead and freshen up my kitchen table too.  Just like with my shelves, I had not changed the centerpiece on my table since last spring.  I was so busy finishing my dining room makeover, that I never really took the time to do anything specific for summer.  If you missed seeing my late summer open shelves, you can see them by clicking HERE. 
I wanted to put something together really fast though and this centerpiece took me all of 5 minutes!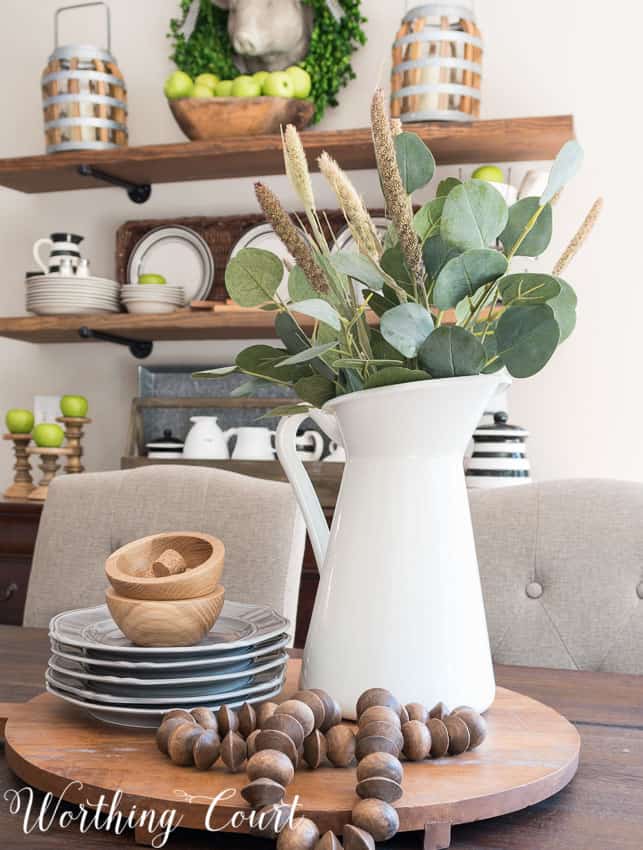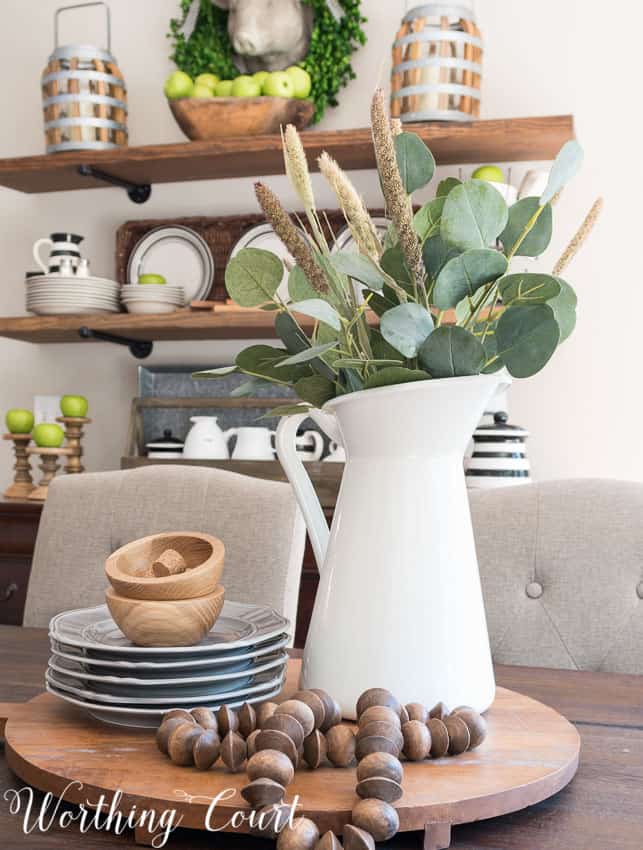 I found both the large bread board and wooden beads at the Pottery Barn outlet a couple of weeks ago and knew straightaway what I was going to with them.  I love it when inspiration strikes!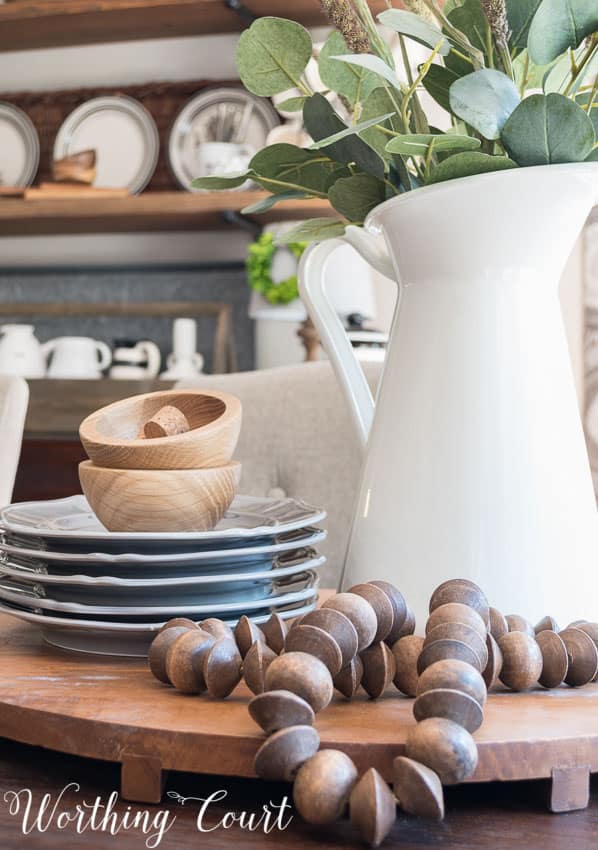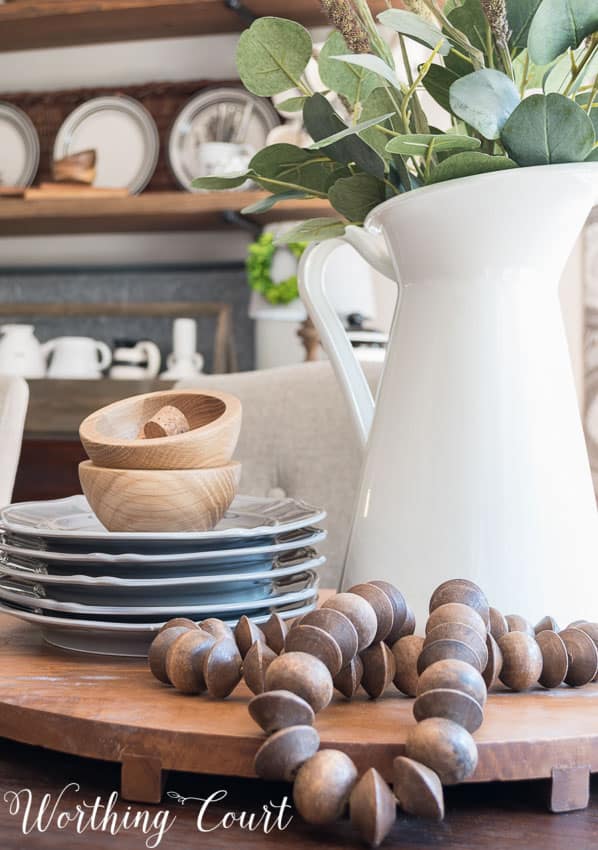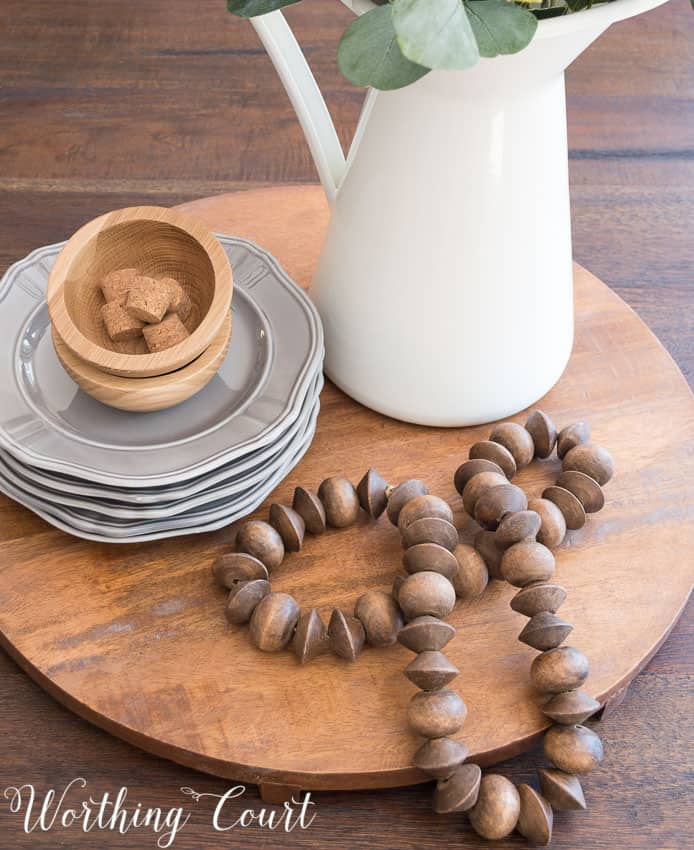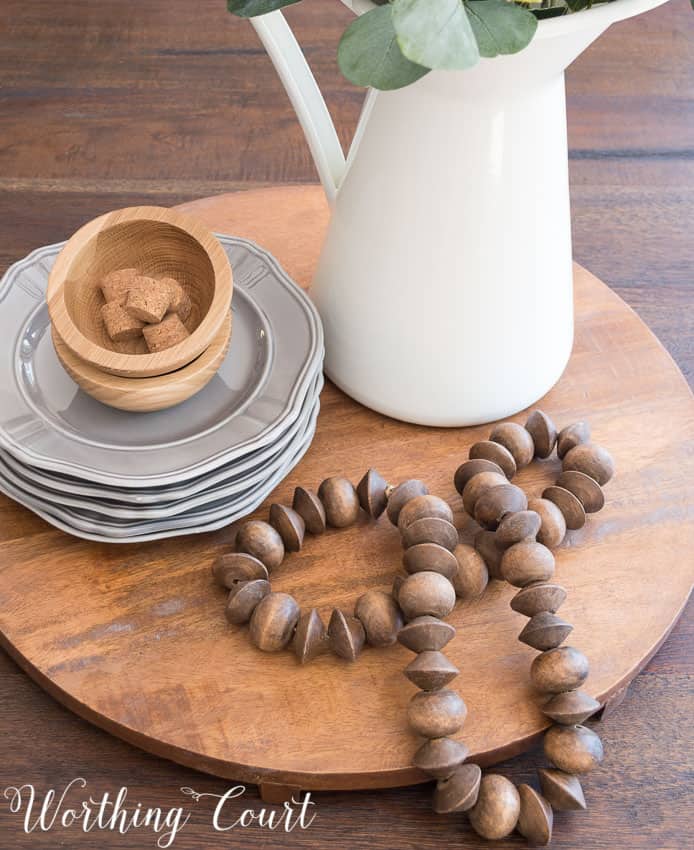 I normally keep a fairly large centerpiece on my kitchen table since it's long and can seat up to 8 people.  But this bread board is large enough to stand on its own and I actually really like the change to a more simple look.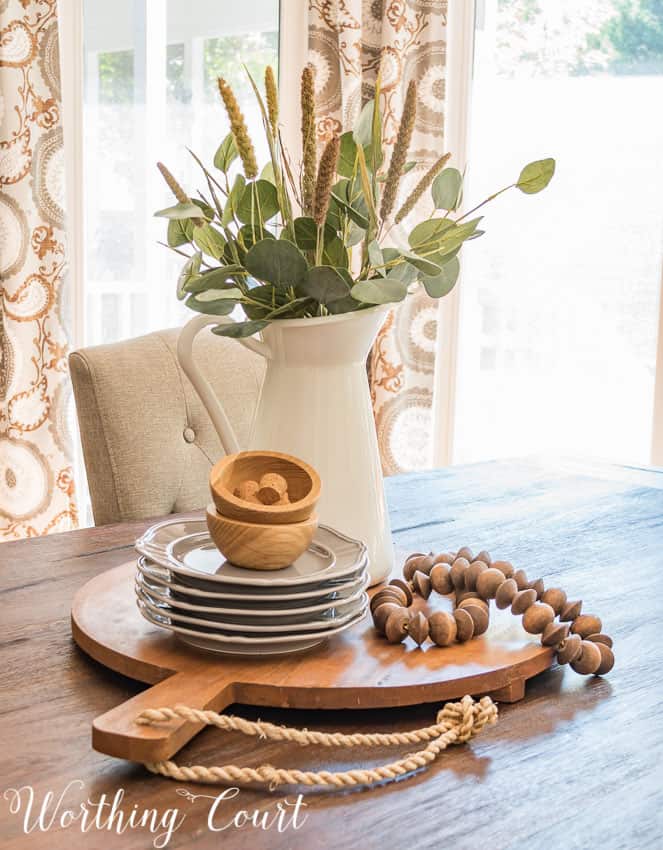 My original plan had been to use fresh eucalyptus in the pitcher, but whew, that stuff is pricey!  Maybe I just don't know where to look for it.  Anyway, I was pretty tickled when I ran across a realistic looking faux version at Hobby Lobby the other day.  A few pieces of dried wheat stalks, mixed with the eucalyptus, gives a nod to the quickly approaching fall season.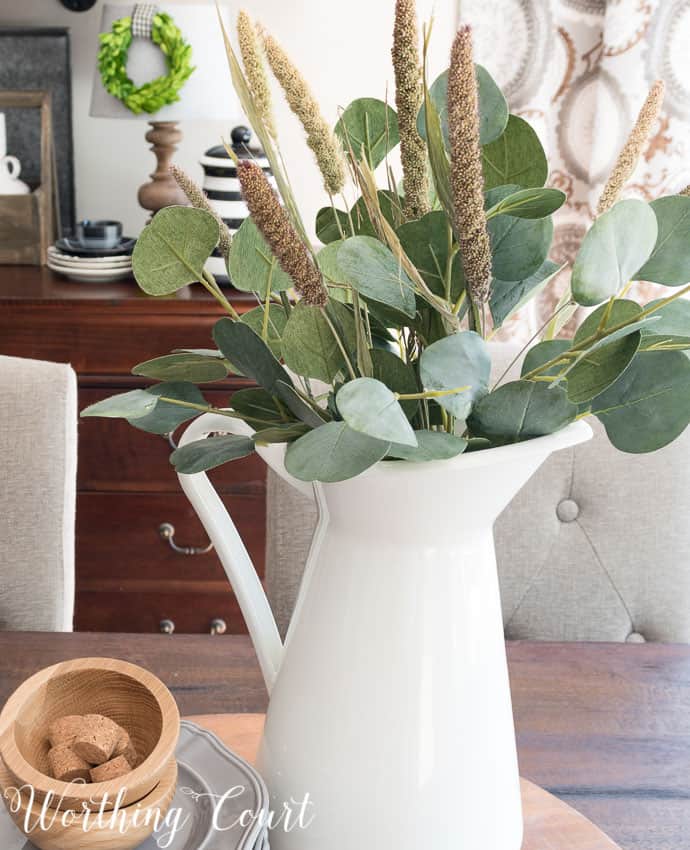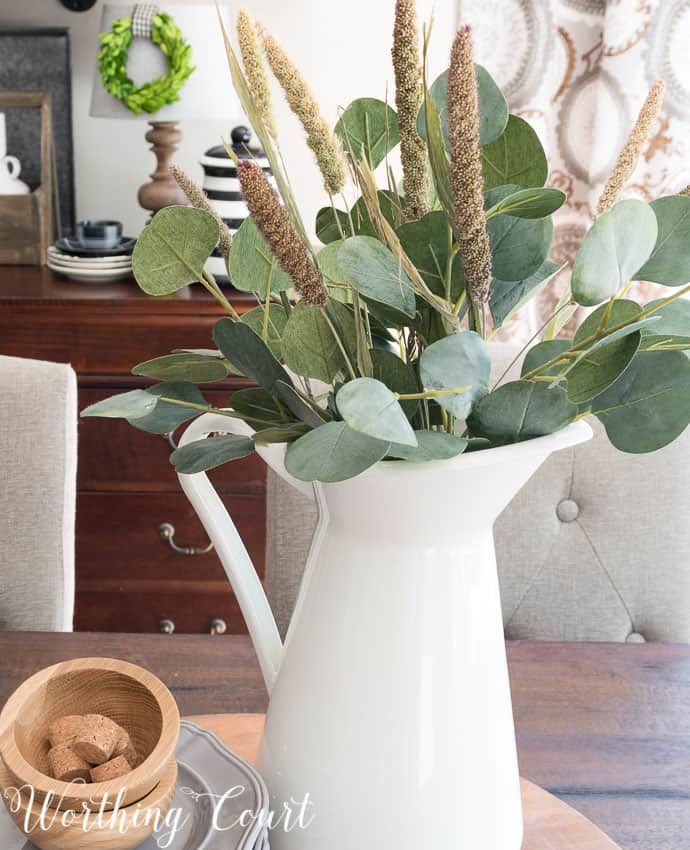 And of course, we can't forget about that all important texture!  Stacked plates, wooden bowls filled with a few corks and the wood beads all point toward the end of summer and the coming fall.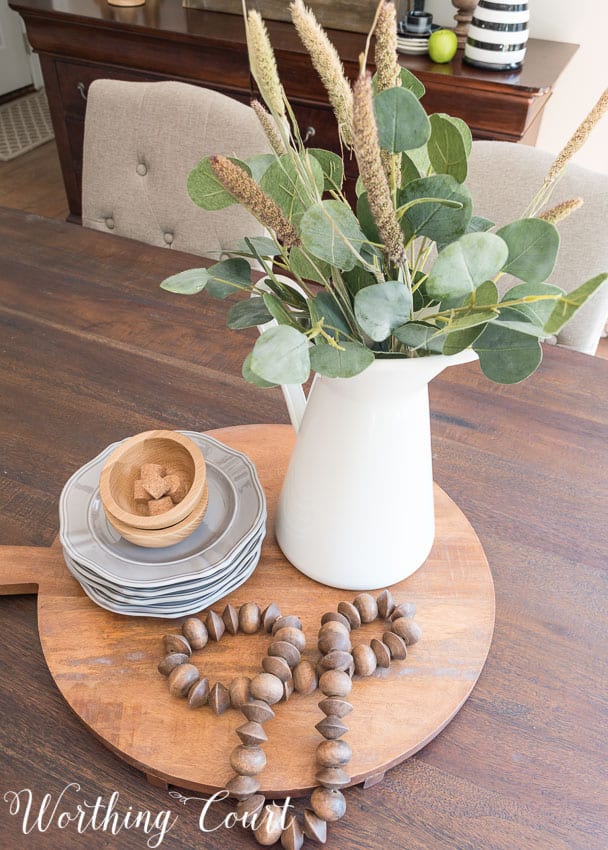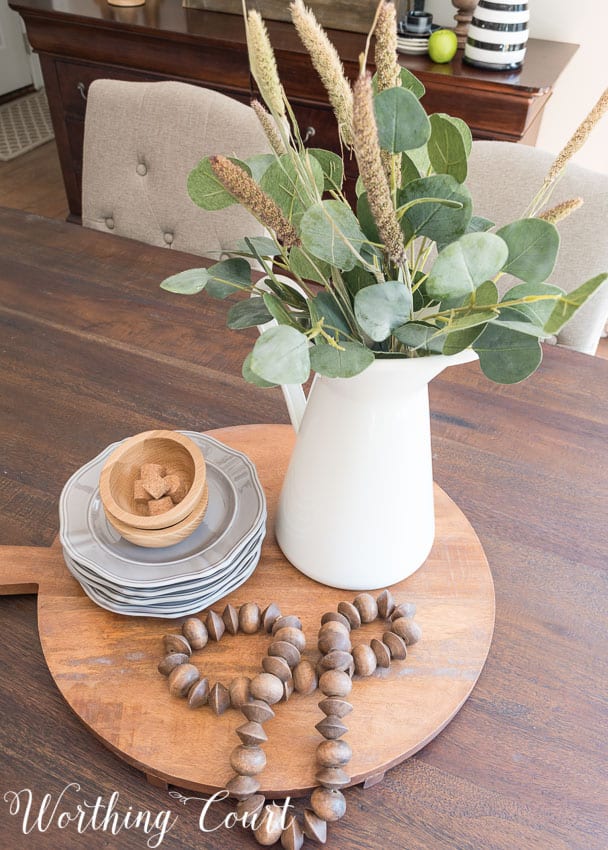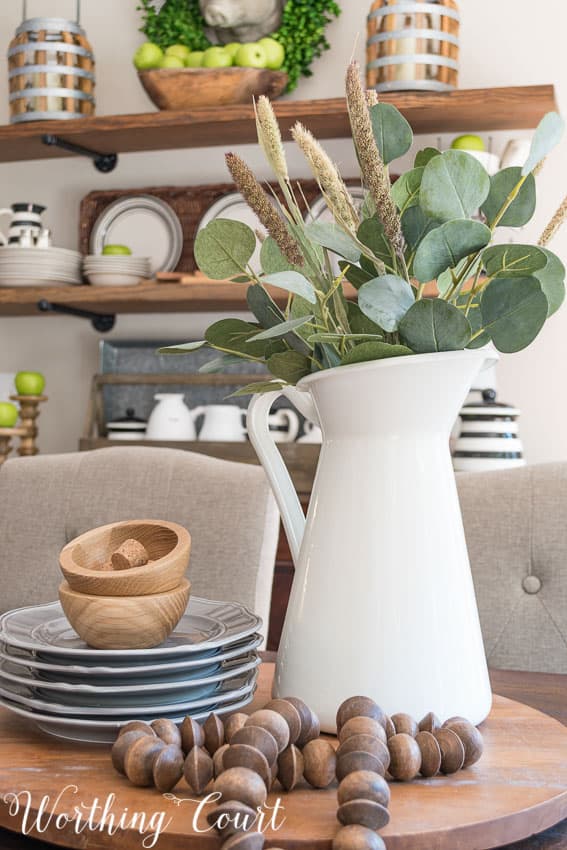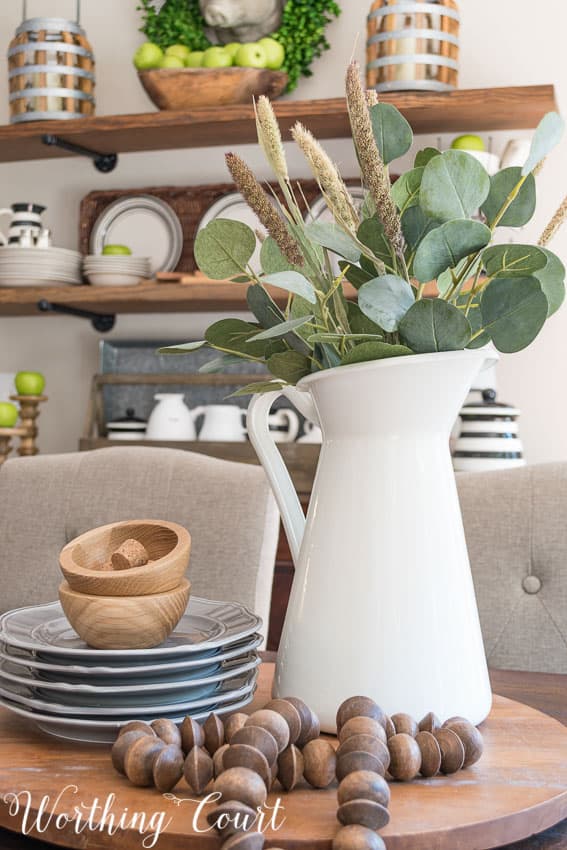 Have you started thinking about fall decorating yet?  Or is it just too hot in your neck of the woods?  I admit that it's so hot here in North Carolina, that it's hard to believe that fall will ever arrive!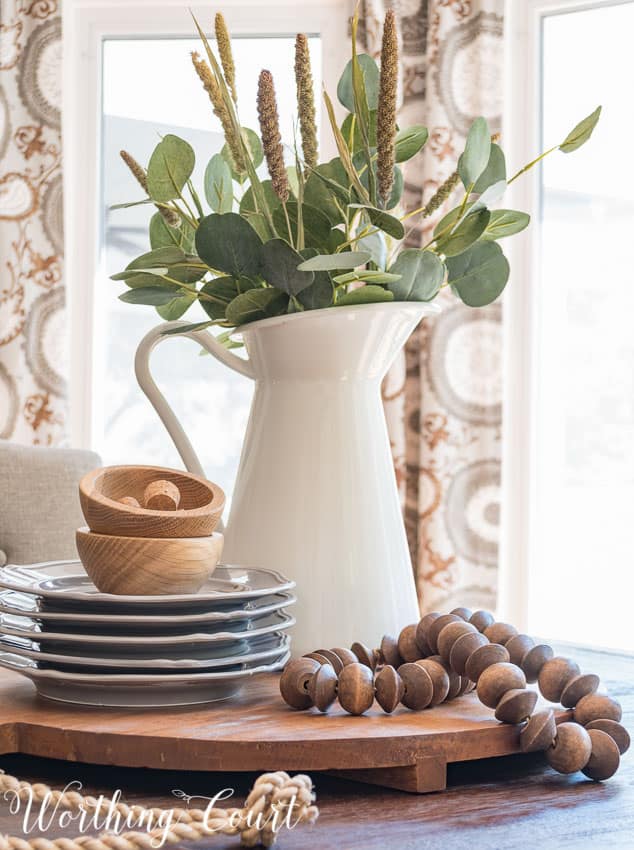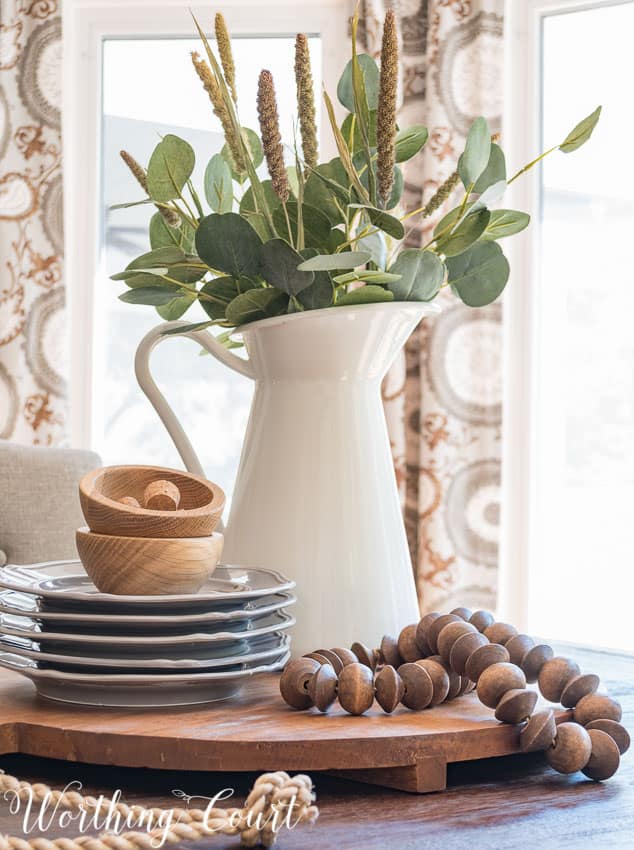 IF YOU'RE LOOKING FOR SOME CENTERPIECE INSPIRATION, PIN IT FOR LATER!


Sharing at THESE great parties.