UPDATE:  Enjoy this project plan for the kitchen in our former home.  We've moved and are giving our new-to-us home a complete remodel.  I've completely changed my style!  Click HERE to take a look.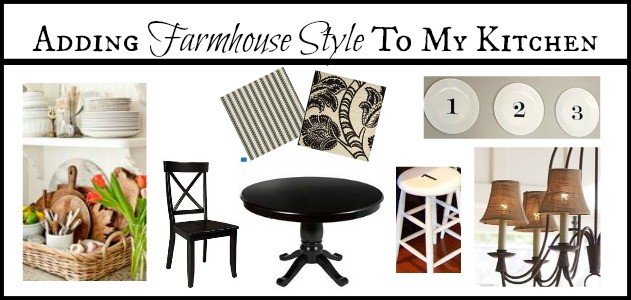 The picture below is pretty much how my kitchen looks today and how it has looked since we moved into this house in 2007.
It's a sea of brown with a little bit of green thrown in.  Yawn.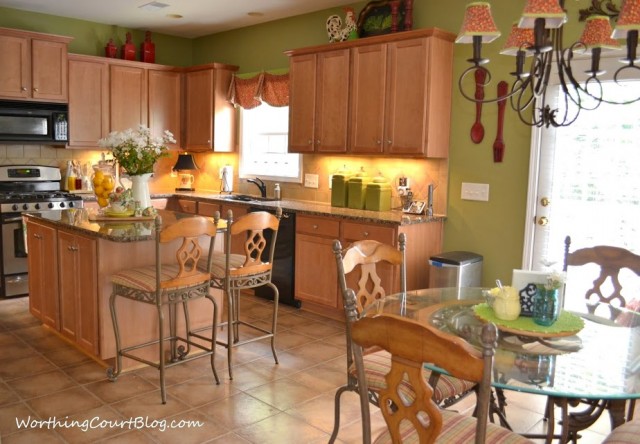 The size and layout of the kitchen are wonderful, but the finishes that the builder installed?  Not so much.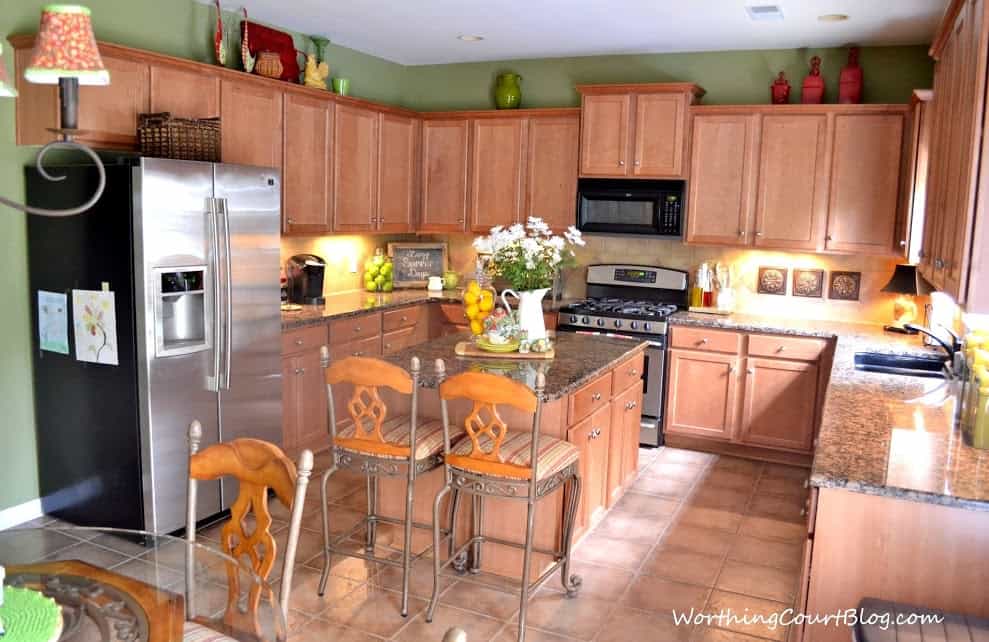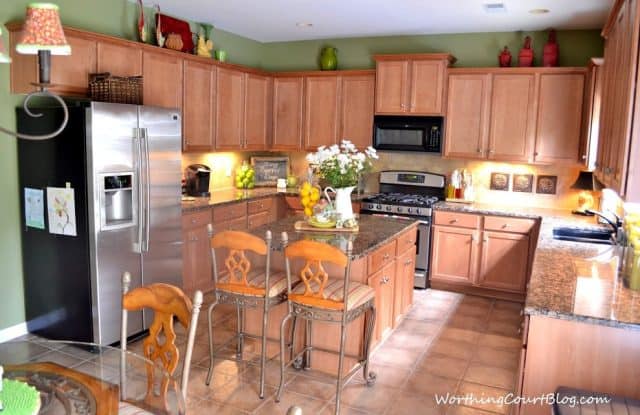 I'm going to give my kitchen a farmhouse style facelift and I'm going to do it on a budget.  No – I won't be painting the cabinets, replacing the granite or anything drastic like that.  We plan to downsize in the not too distant future and I'm just not going to sink that kind of money into this house.
I put together a little mood board to show you the direction that I'm heading in.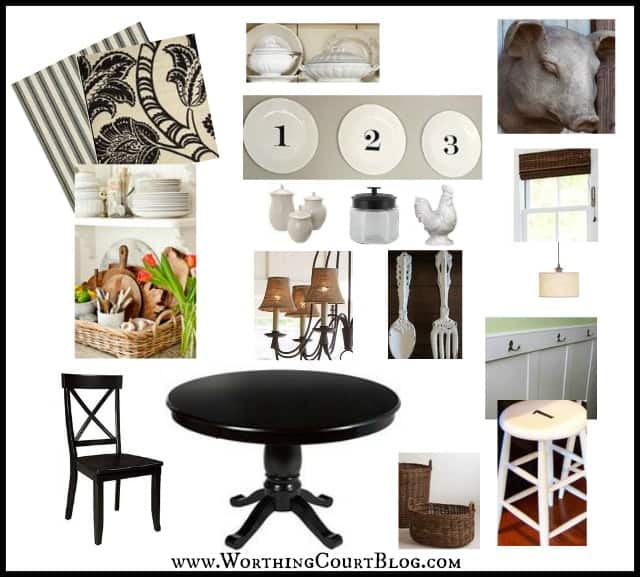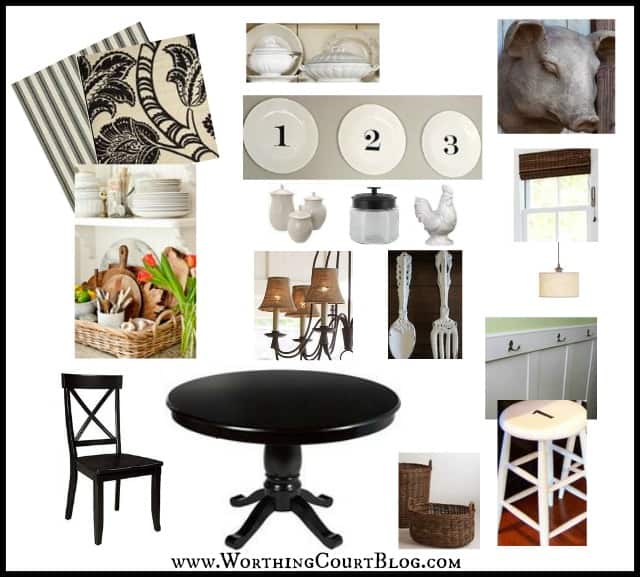 I've already ordered this puppy and cannot wait until it arrives!  I'll be changing up my existing kitchen chairs and stools to make them fit in with the new table style.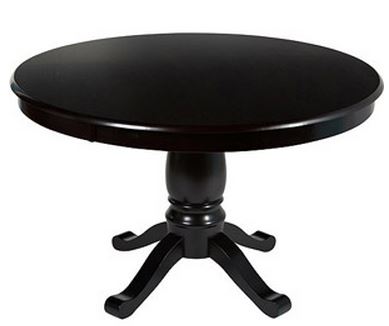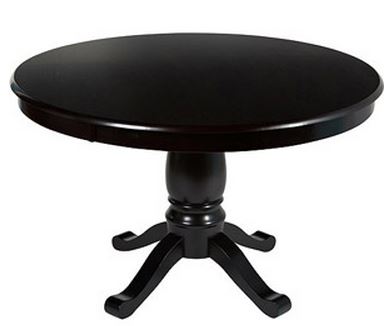 I'm looking forward to sharing this little journey with you.
Now I just need some spray painting weather.   ?