I have put together the coziest and most elegant Christmas tablescape and here are all the details!
Welcome to my festive Christmas dinner table!  I'm so excited to share my dining room table that's all set and ready for our Christmas Eve dinner. I wanted my table to reflect the special occasion, so I made sure to use the holly leaf Christmas china that Pookie bought for me when we were first married.  The only problem is that it's a bit on the formal side and I don't want my table to feel stuffy.  I want our guests to feel warm, cozy and at home.  I want them to linger around the holiday table after the meal for lots of laughter and conversation.  I want to create wonderful memories that will stay with me forever!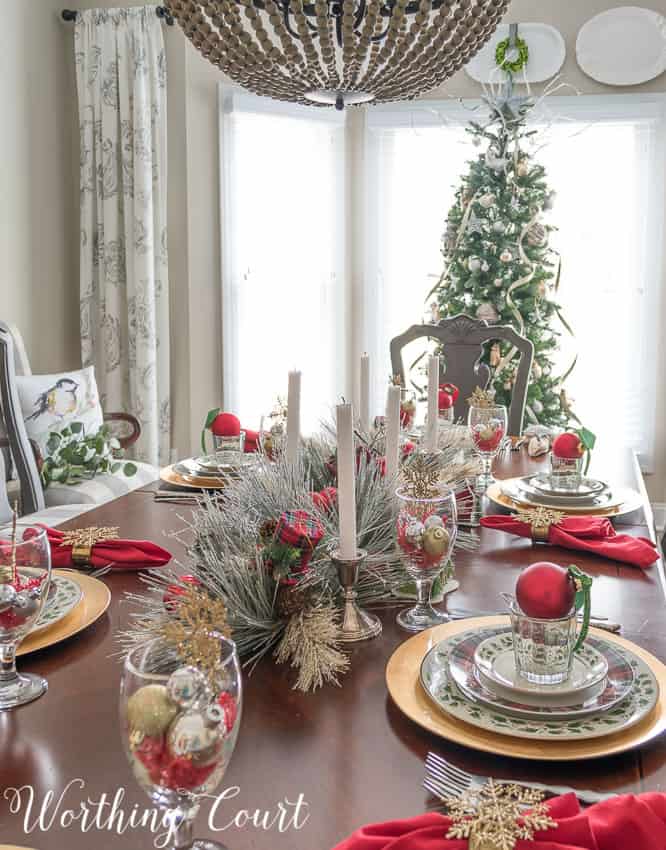 When the more formal holly dishware is combined with my tartan plaid Christmas dishes, it brings the formality of the china down and cozies the table right up!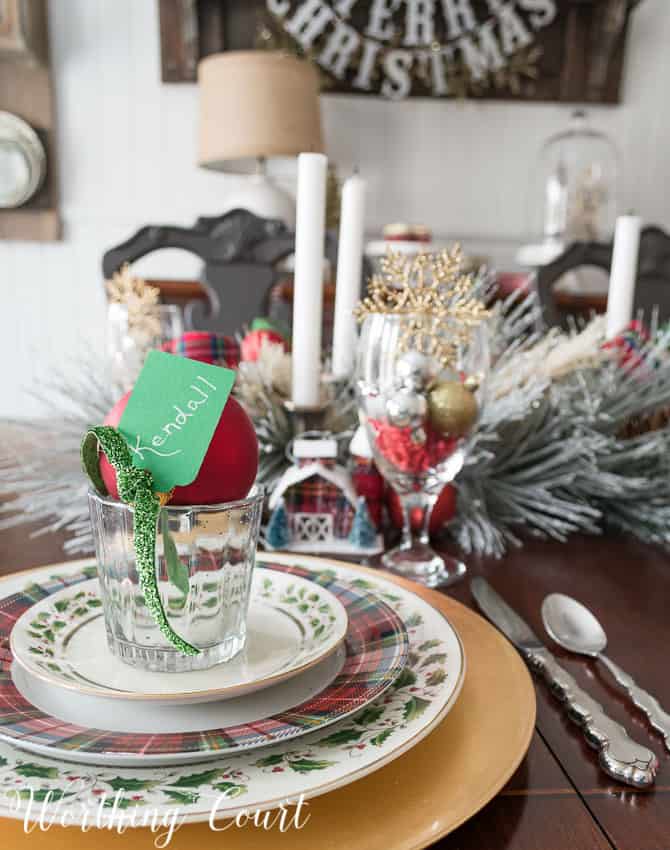 The holly dishes have a shiny gold rim, which ties in with the gold chargers.  And the tiny delicate red berries on the holly leaves make it easy to add pops of Christmas red to the table!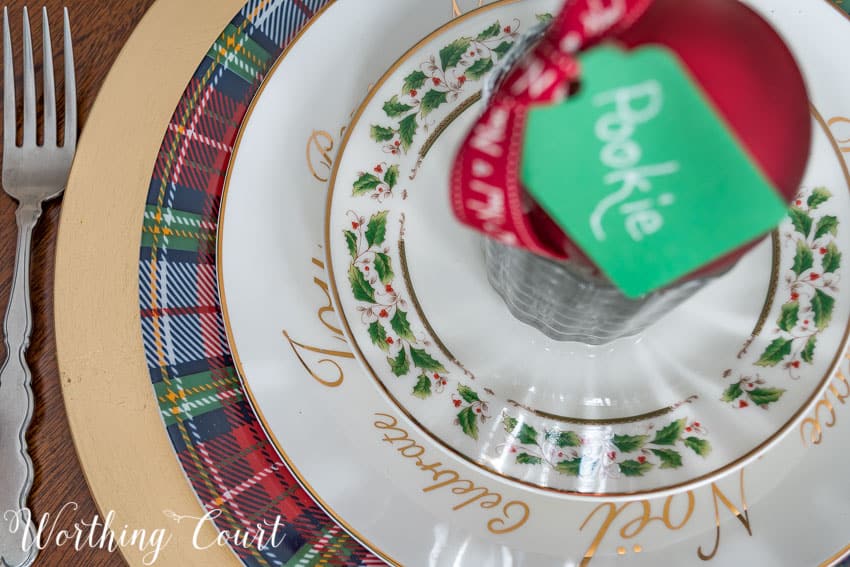 Mercury glass votive candle holders add sparkle and double as a holder for an ornament baring a name tag tied with pretty Christmas ribbon.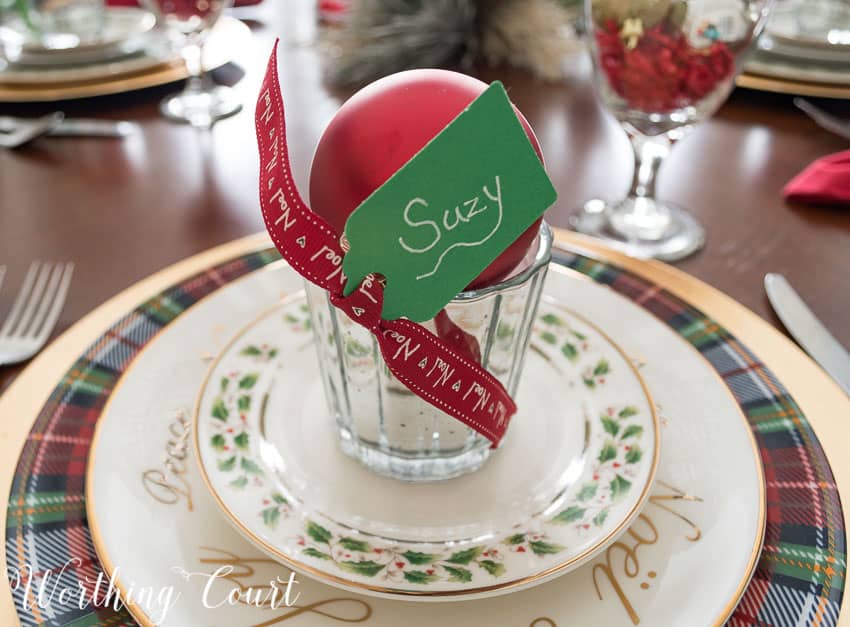 I love how the mercury glass reflects the colors and  patterns around the votive cups.  And when the light hits them just right, it creates an amazing lively pattern.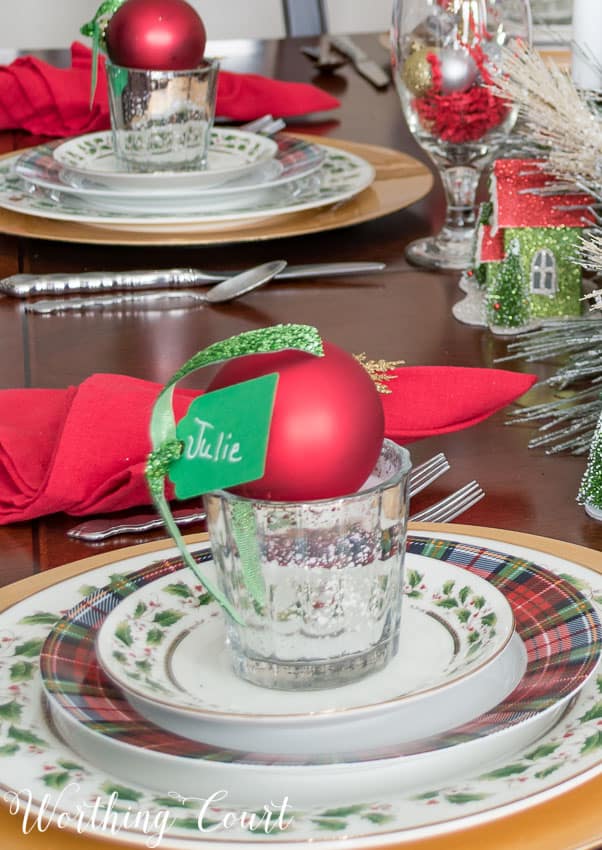 To tie the centerpiece in with the rest of the table, I tucked a few plaid and red Christmas ornaments among the pine needles of the centerpiece and borrowed a few of my cardboard glitter houses from the tree.  The houses are a bit rustic, but the glitter adds to the sparkle!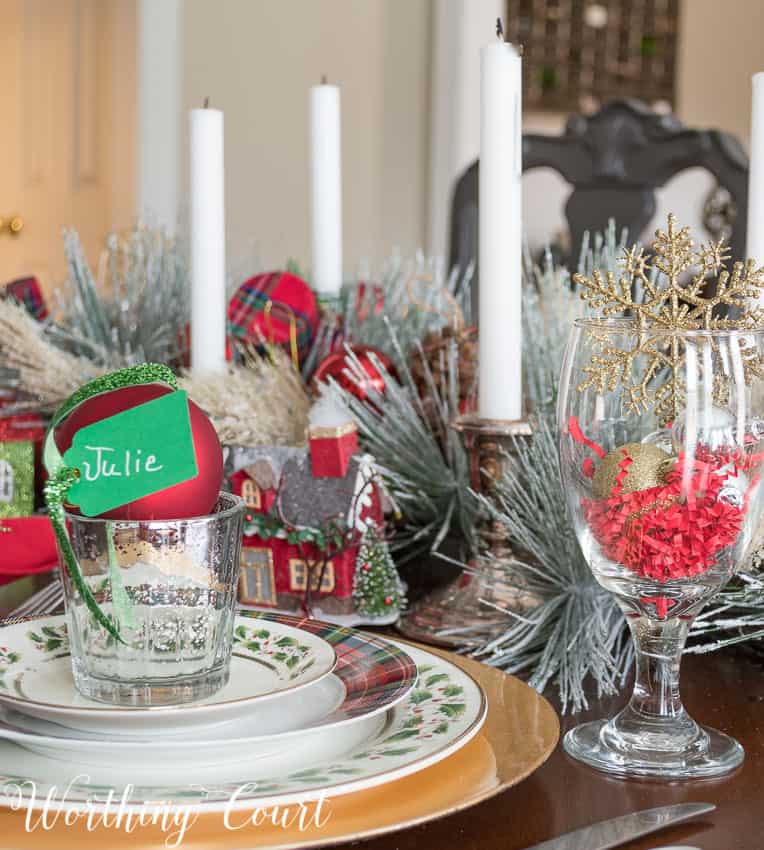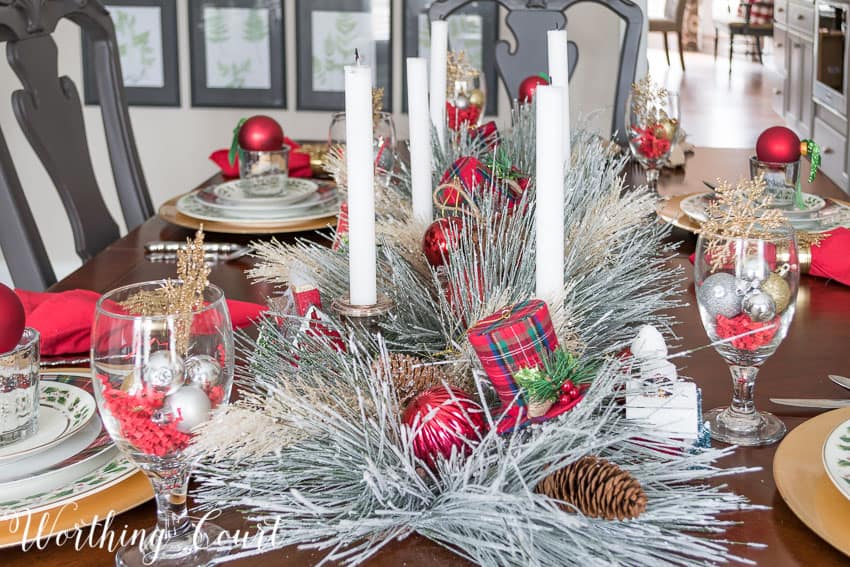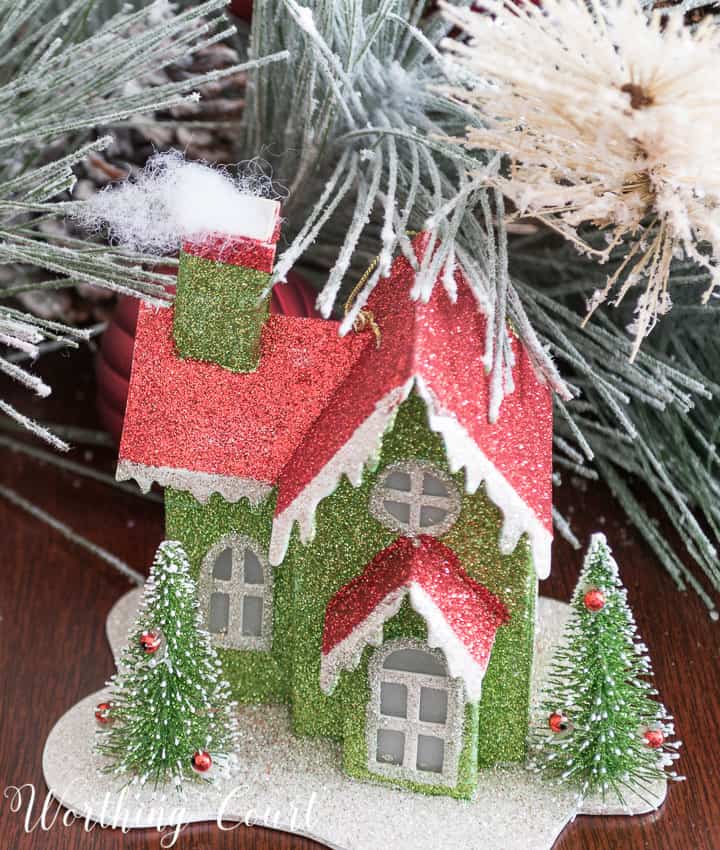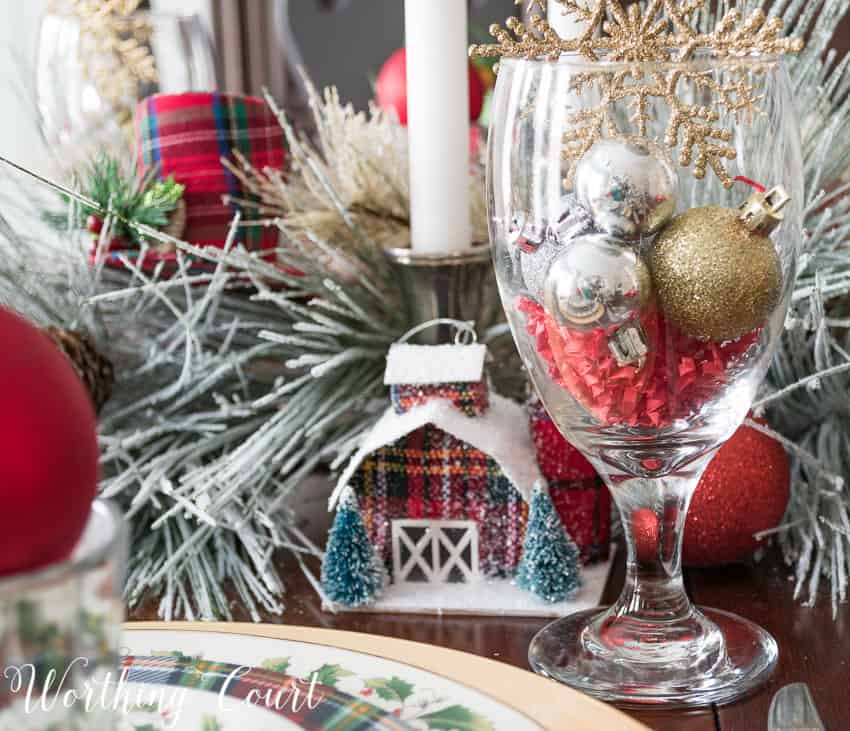 I'm so excited to welcome my family to our special Christmas dinner table this year!  Do you prepare a special meal for Christmas at your house?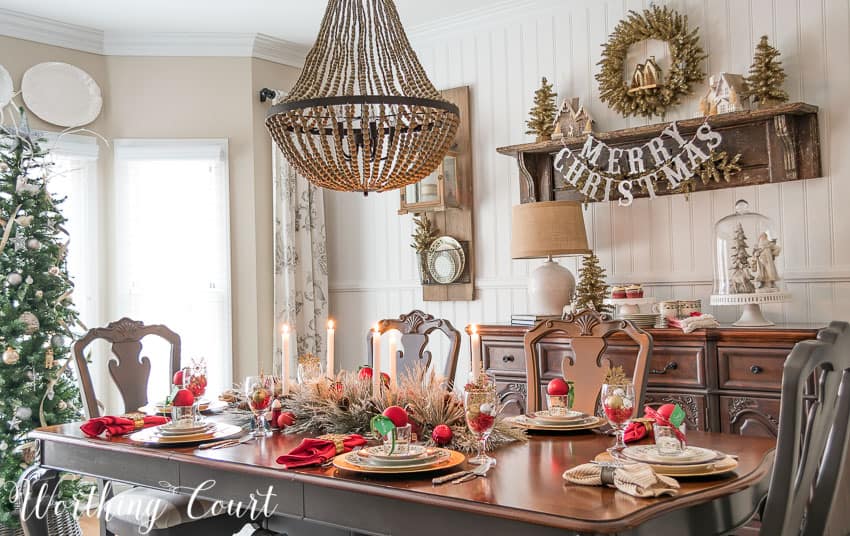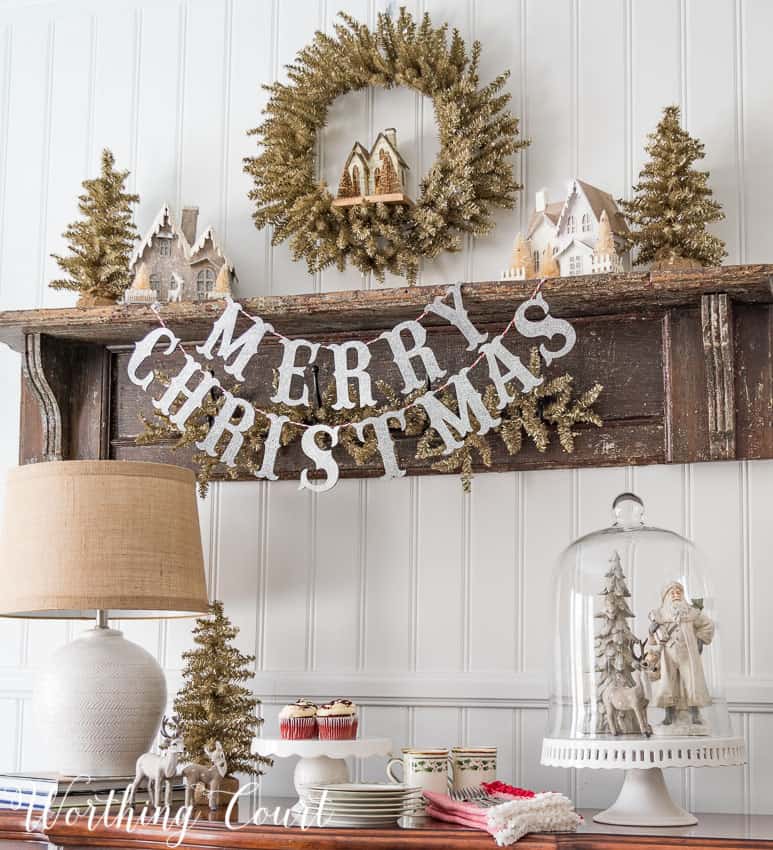 Sharing at THESE great parties!