I have put together a hot cocoa and Christmas cookies table for the holidays!
This is a Sponsored post written by me on behalf of Dollar General for SocialSpark. All opinions are 100% mine.
My granddaughters, Miss M and Miss K love hot cocoa!  And cookies!
I've been wanting to put together a special holiday treat for them for a while, so I jumped at the chance to take Dollar General up on a challenge to create a Christmas table.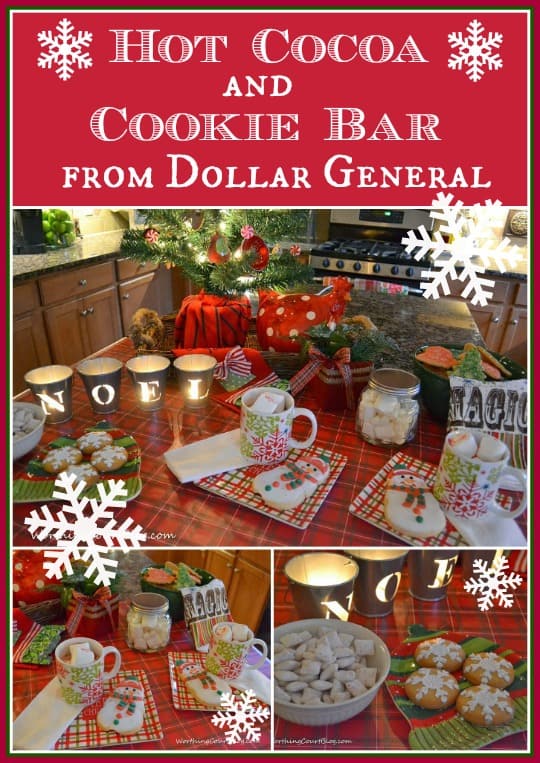 The first item on the agenda was to visit a Dollar General store near me.  What a treat that was!  I quickly saw that I could purchase everything that I needed all in one place – no traveling around and visiting other stores.   ?
I had no idea that they had such a wonderful selection of Christmas items that I could use on my table.  And all at really great prices.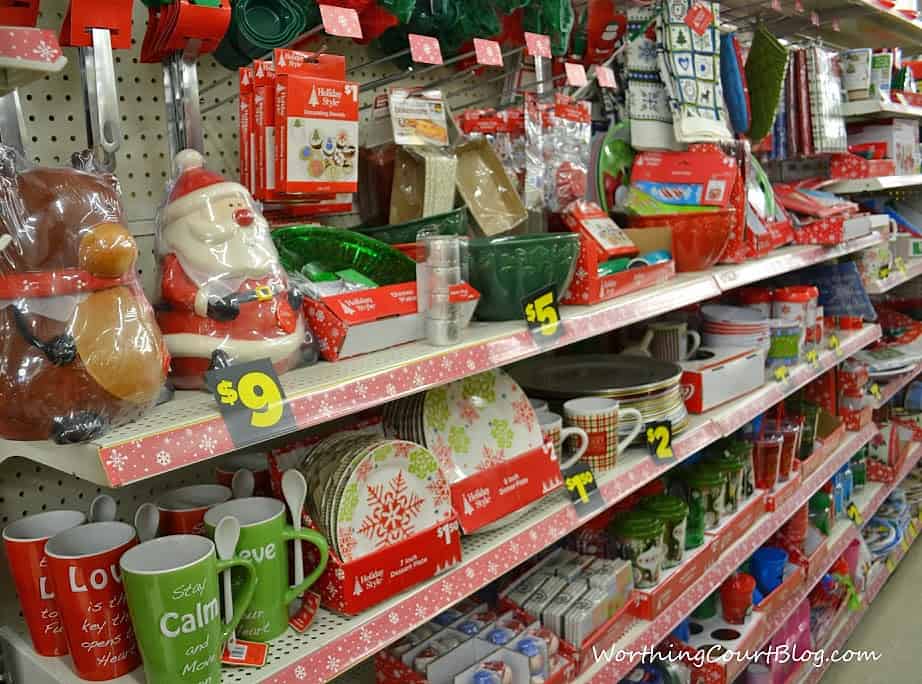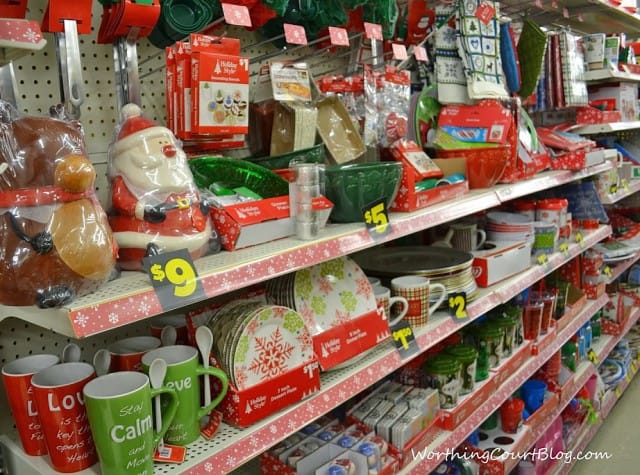 The other pleasant surprise was that I could pick up everything that I needed for the snacks there too.  It was like a mini grocery store!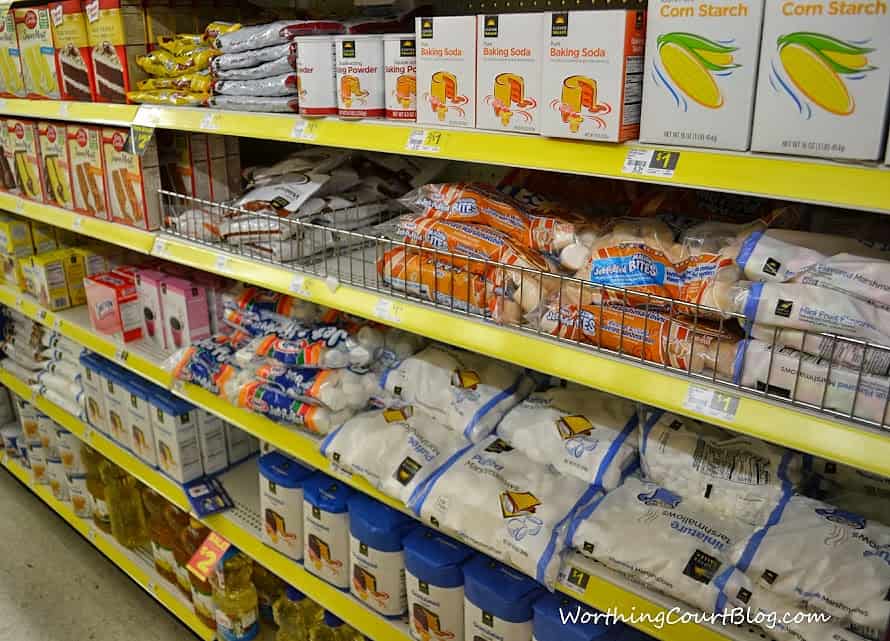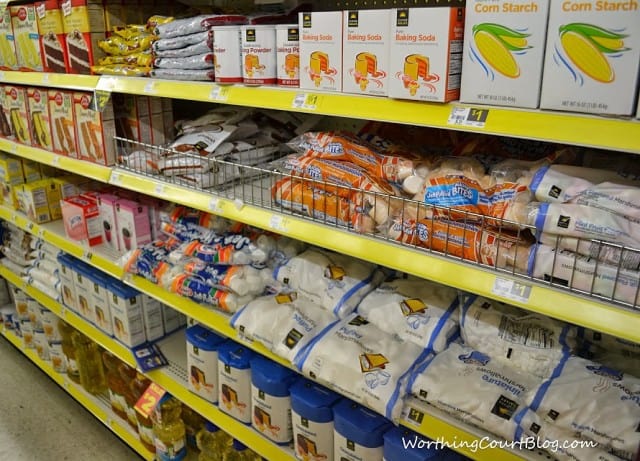 I like to think outside the box when it comes to tablescapes and use various items in unexpected ways.  For example, I found this really cute plaid wrapping paper there and used it for a 'tablecloth" by simply wrapping it around one end of my island and securing it underneath with masking tape.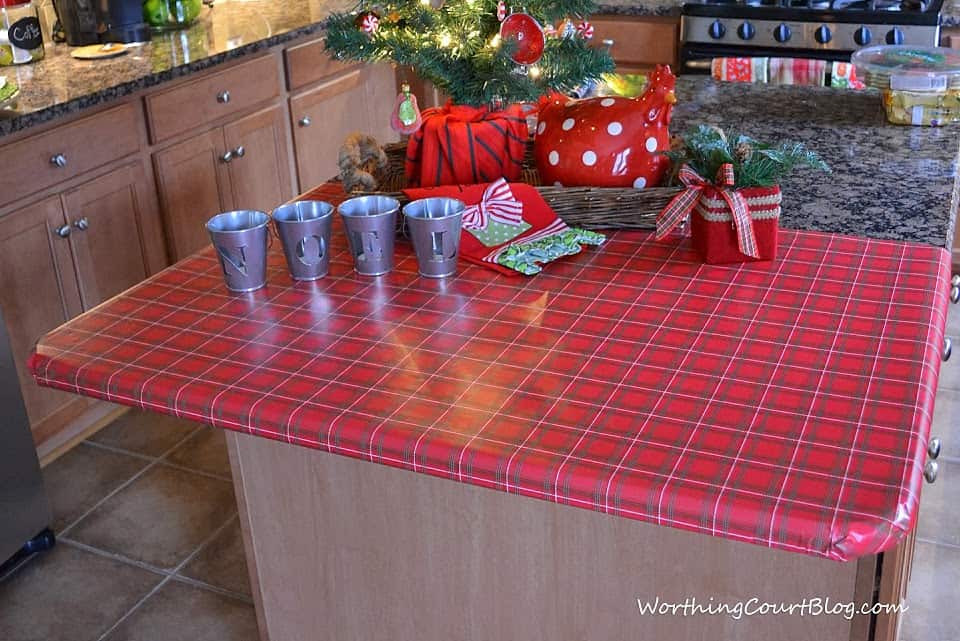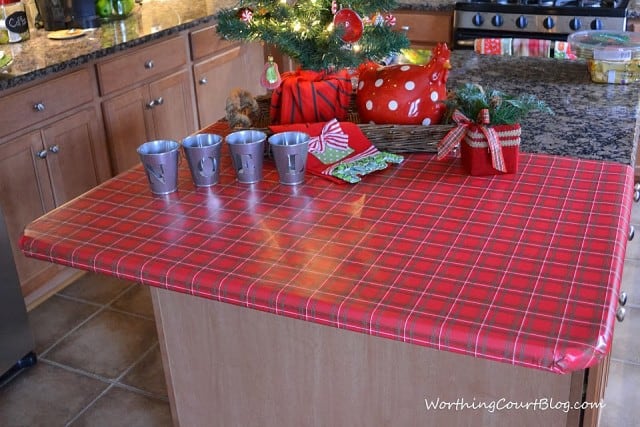 You can see that I then began adding holiday decorations to my 'table'.  The N-O-E-L buckets and red burlap wrapped box of greenery came from Dollar General too.  Aren't those buckets adorable?!?  I included my kitchen Christmas tree as I thought it created a nice decorative backdrop for the table.
Putting the table together was super simple, but I had one little project that I wanted to do first.  I found a box of cute Christmas stencils there for only $1 and used them to top some of their cookies with powdered sugar.  Super easy and super cute!

 Cute plaid "Merry Christmas" plates and snowflake mugs were added along with some snowman cookies that I picked up there too.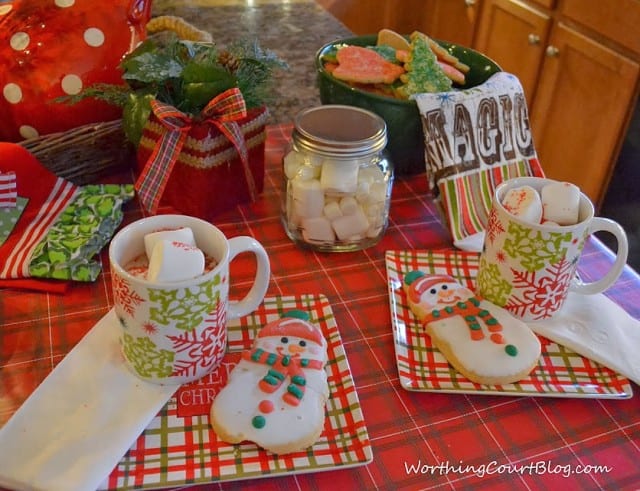 A few more items and my table was all ready.  I couldn't wait to share it with my grands!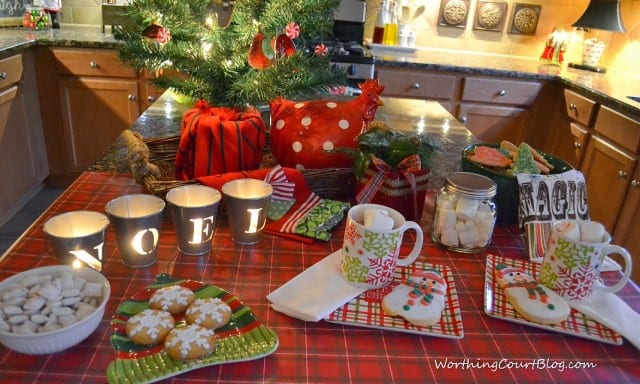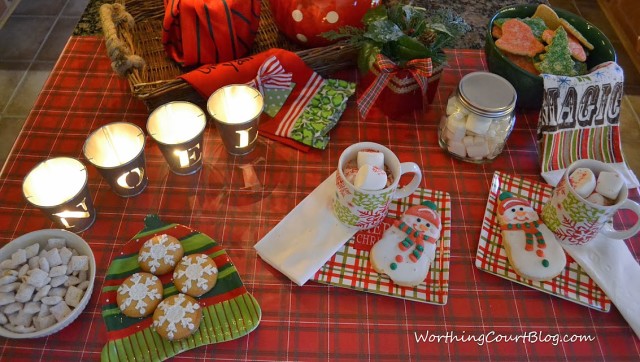 The best part was that the reaction of Miss M and Miss K was exactly what I hoped it would be.  They were delightfully surprised and enjoyed every morsel!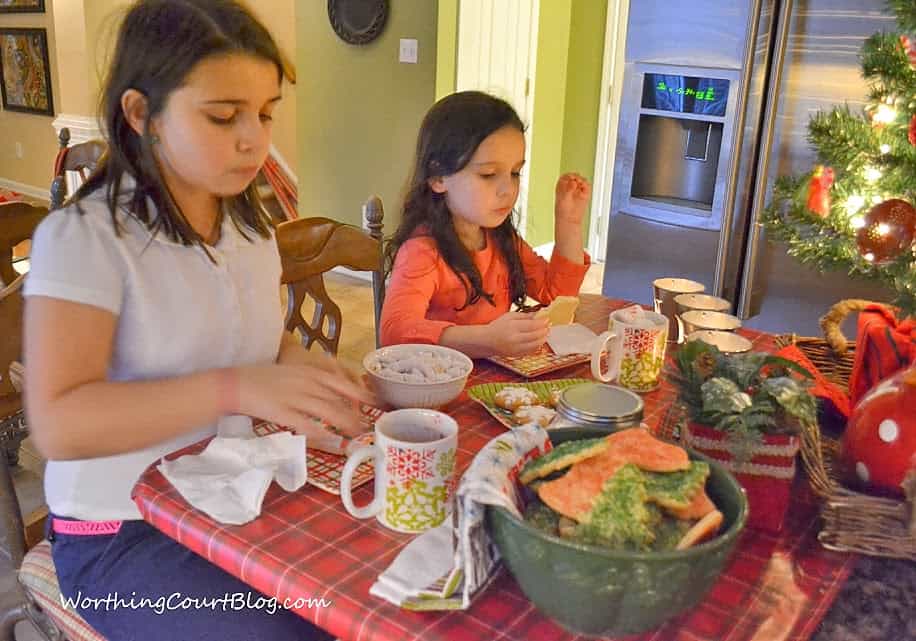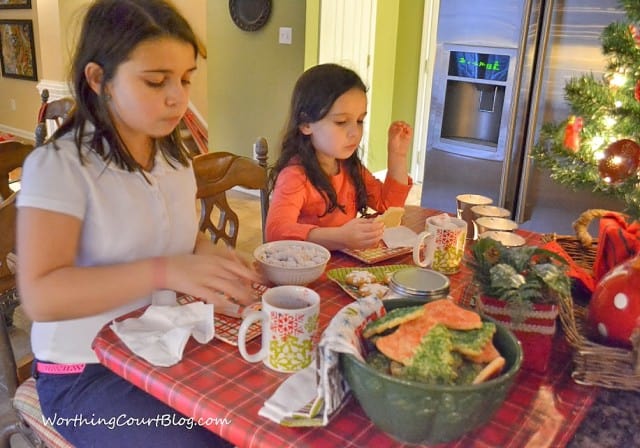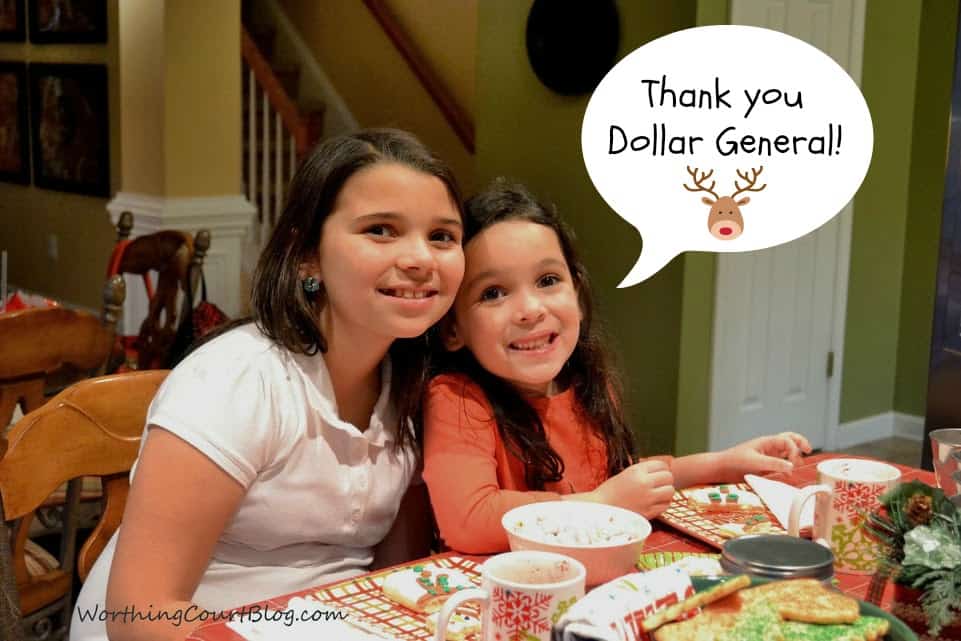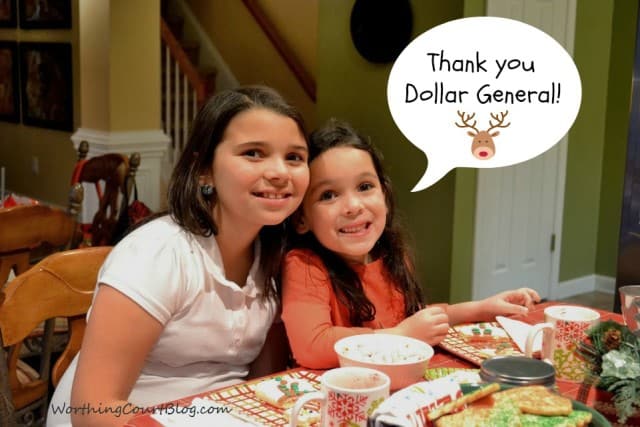 Dollar General Holiday décor