Good morning, everyone!  Well…today is Friday and you know what that means?  It's House Snoopers day!
I have a super special Christmas treat for you for the next couple of Fridays.  Several of our House Snoopers guests from this past year have generously provided one of their fave Christmas photos and a little sentiment about it.  
I've loved featuring everyone's home over the past year and getting a little glimpse into so many different decorating styles.  Judging by the popularity of these posts, it seems that many of you do too!
So here it is – in no particular order – House Snoopers Christmas Edition 2013 – Part I.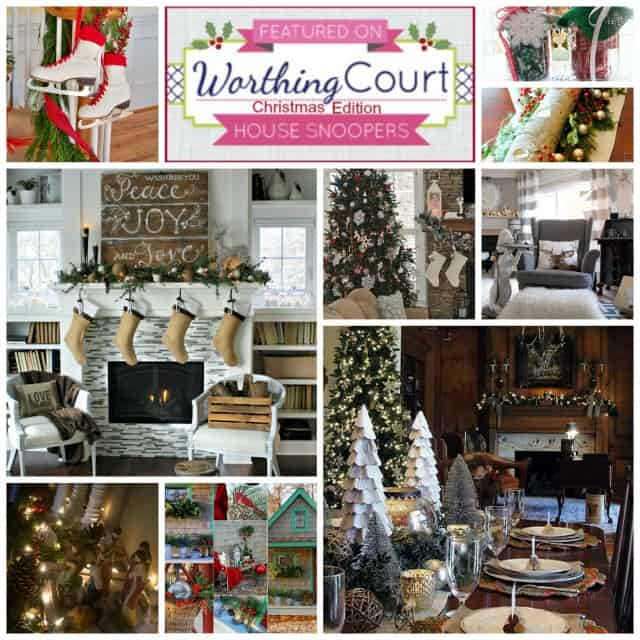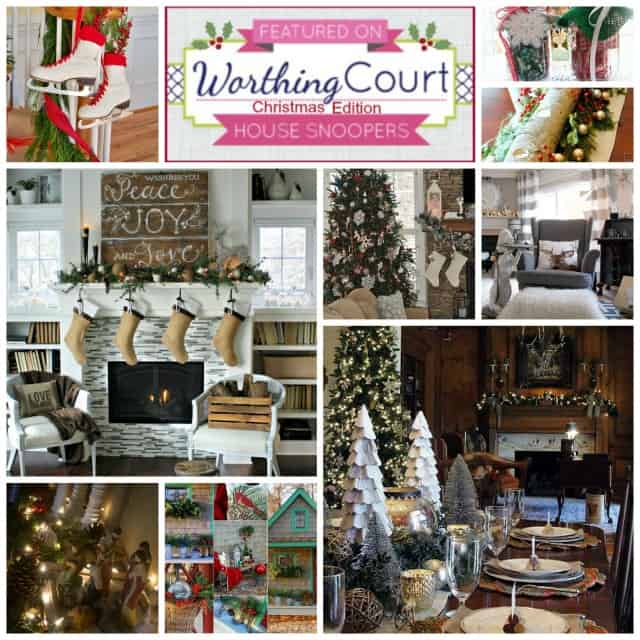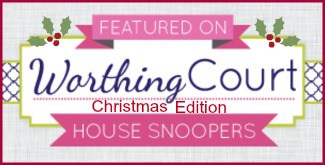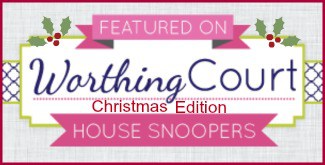 Enjoy!
~ ~ ~ ~ ~ ~ ~ ~ ~ ~ ~ ~ ~ ~ ~
Mary says: "Christmas greenery, pine cones and red shiny ornaments & gazing globes help make spirits bright, dressing my Potting Shed, along with a pair of wellies, for the Christmas Season!"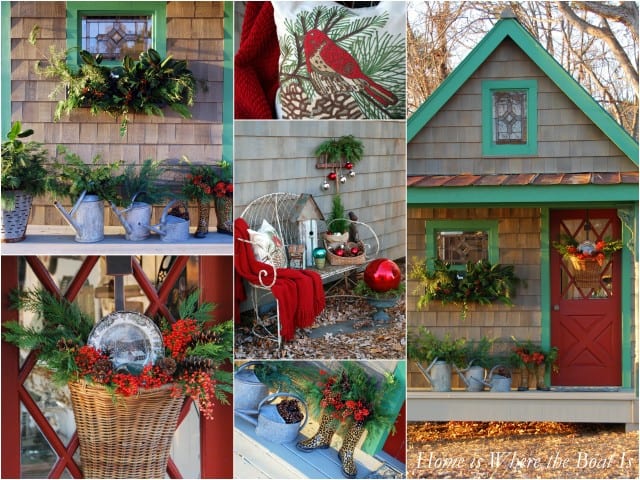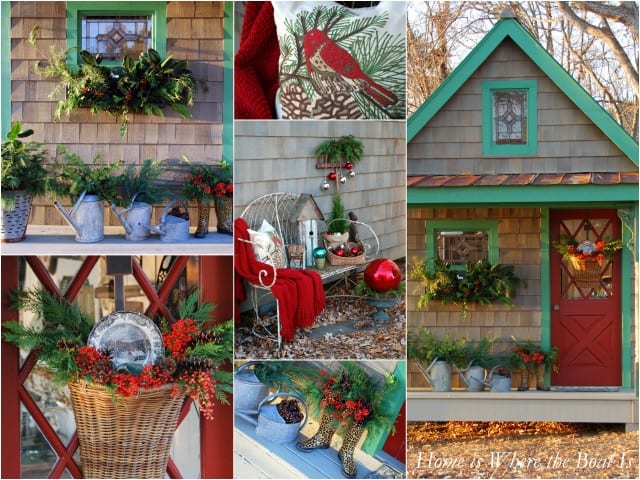 Robin says: "Last Christmas I decorated the den in a snowy woodland theme. It seemed to fit our new home …If you know me, you know I'm a Southern girl who longs for snow and the new house is just a mile from the most amazing trails where we see deer every time we walk so the snowy woodland theme made me happy."
Penny says: "Back in 2009 we were settling into a new home and it was going to be our first Christmas there.  I had saved a photo from Better Homes and Gardens of a decorated stairway, in hopes of one day living in a home with a stairway, since 2007.  Our new home had stairs and I had so much fun recreating the original look!"
Debbie says: "Nothing fancy last Christmas as we were saving for our trip to Ireland, but here's an easy special mason jar gift idea!"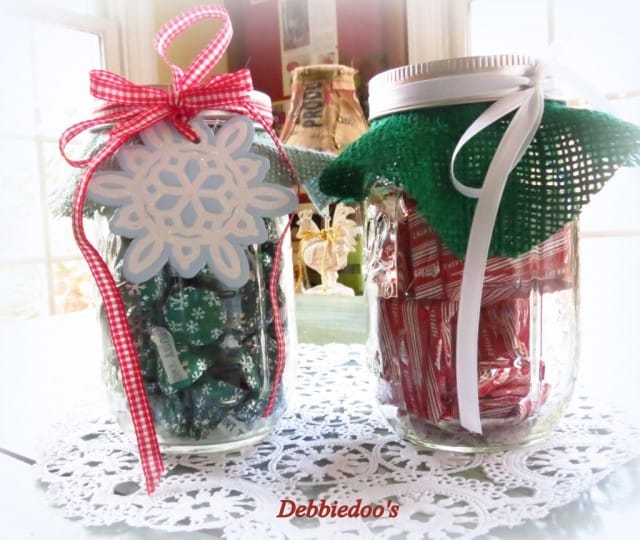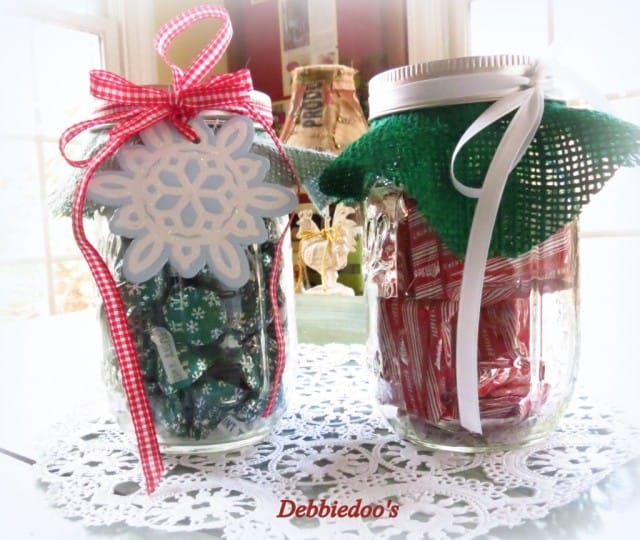 Jenna says: "My log centerpiece decorated with festive ornaments, branches, and berries is a favorite of mine for the Christmas tablescape. Initially created within minutes for the Fall, the log became a table "staple" in my home each holiday and season. It surely makes a statement. Link to Original Post. 
 Christy says: "I am Christy from Our Southern Home. This is one of my favorite Christmas shots from my first Christmas blogging. I love how you can peek from the dining room to the foyer tree and then on through to the study. Christmas is such a magical time of the year. I wish you many blessings from Our Southern Home."
Julia says:  "I tried to keep it light and fresh last year. Since I'm such a fan of snow, I can never grow tired of lots of white in Christmas decor. Sparkle and white is totally my thing."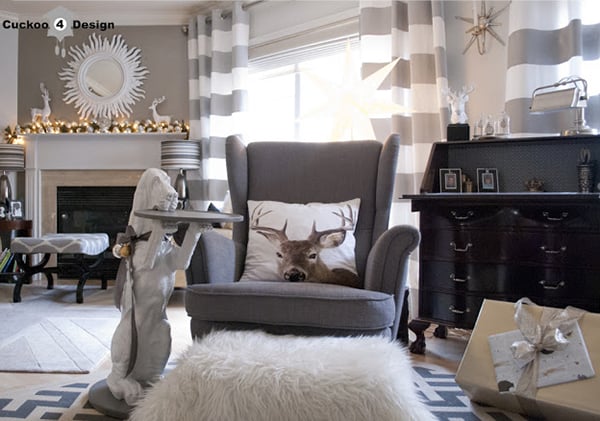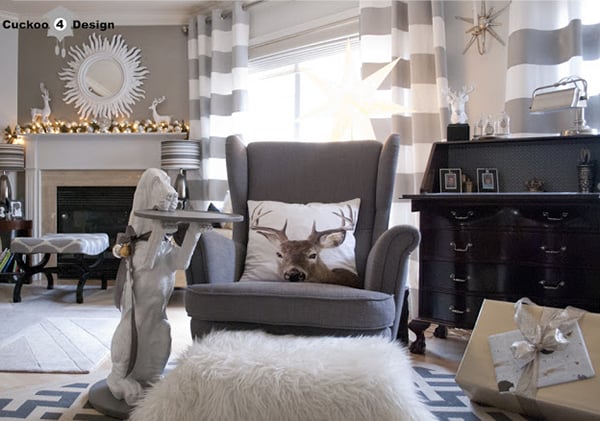 Kelly says: "One of my favorite Holiday Projects last year was my rustic sign and mantel decor.  I wanted a cozy log cabin feel for Christmas so I used some scrap wood and white paint to create this snowy sign." 
Marty says: "I love to repurpose and decorate inexpensively. These simple candles are wrapped with burlap, gliter ribbon and burlap strands. Can't get any easier than that!"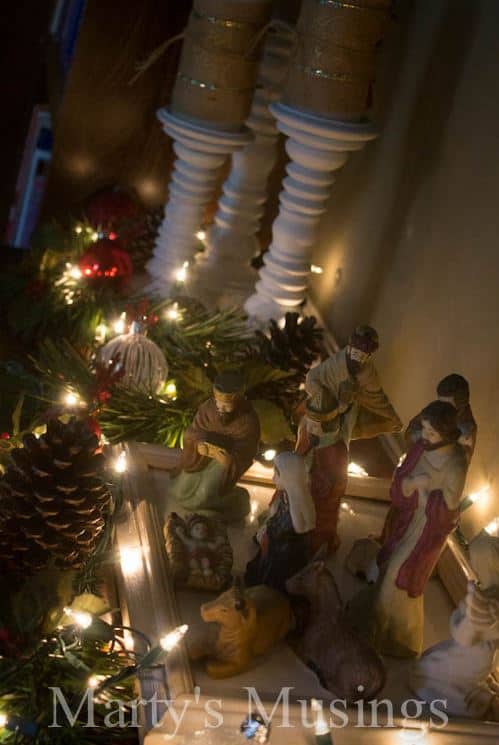 ~ ~ ~ ~ ~ ~ ~ ~ ~ ~ ~ ~ ~ ~ ~ 
Thank you for sharing a bit of your Christmas favorites and memories everyone.  And thank you too, for being a part of House Snoopers in 2013!
 If you're new here, there are a whole lot of homes to tour.  Click HERE to see everyone who has been featured on House Snoopers.