When I photographed my friend, Nancy's, gorgeous gray and turquoise tablescape I was smitten with the napkins rings!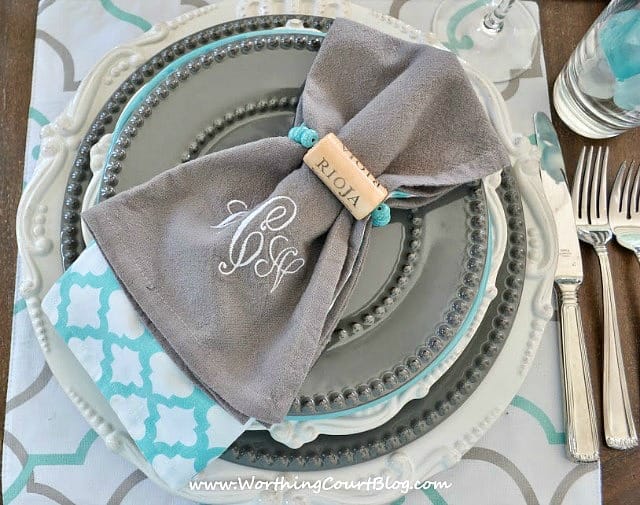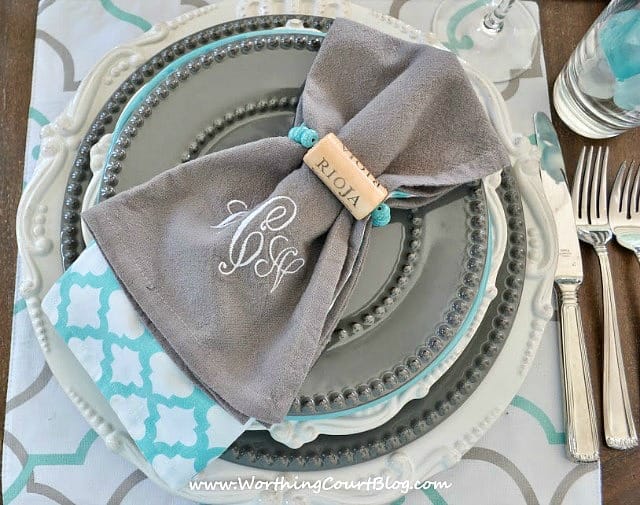 Thankfully, Nancy agreed to show me how she made them.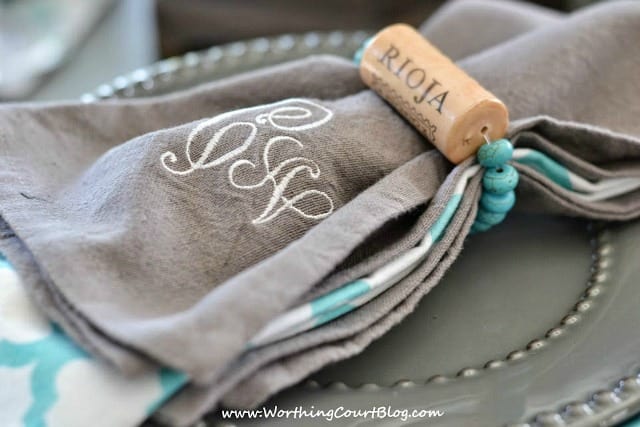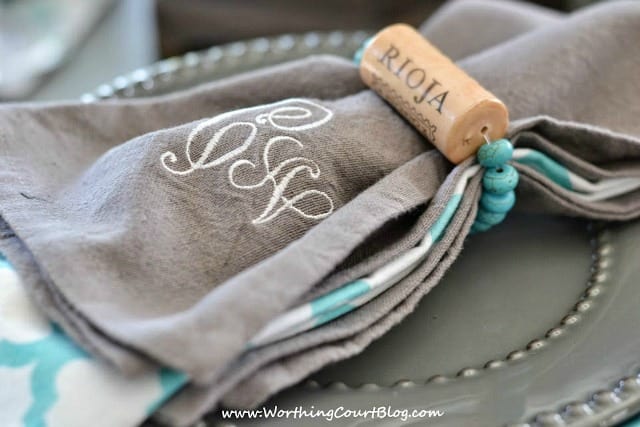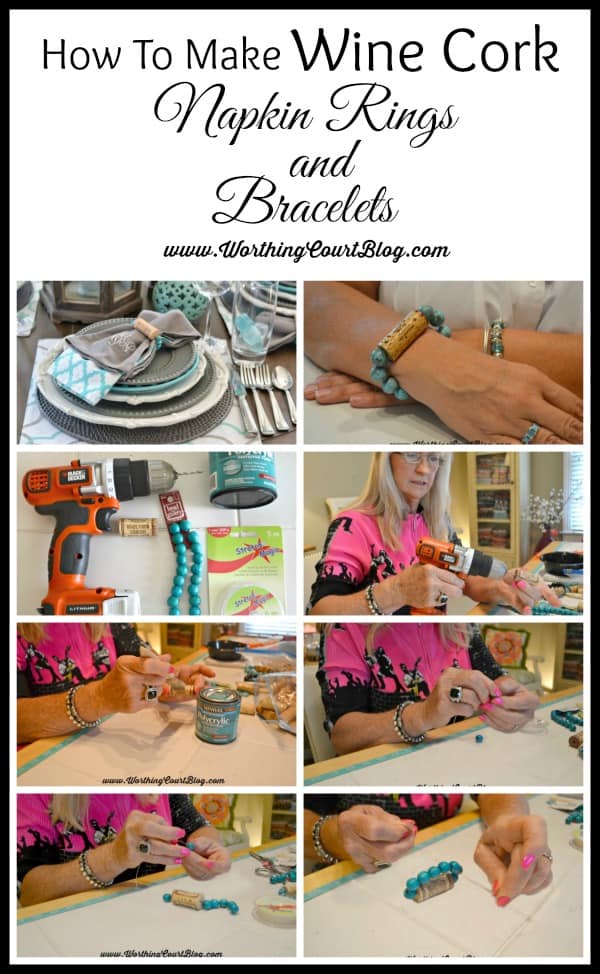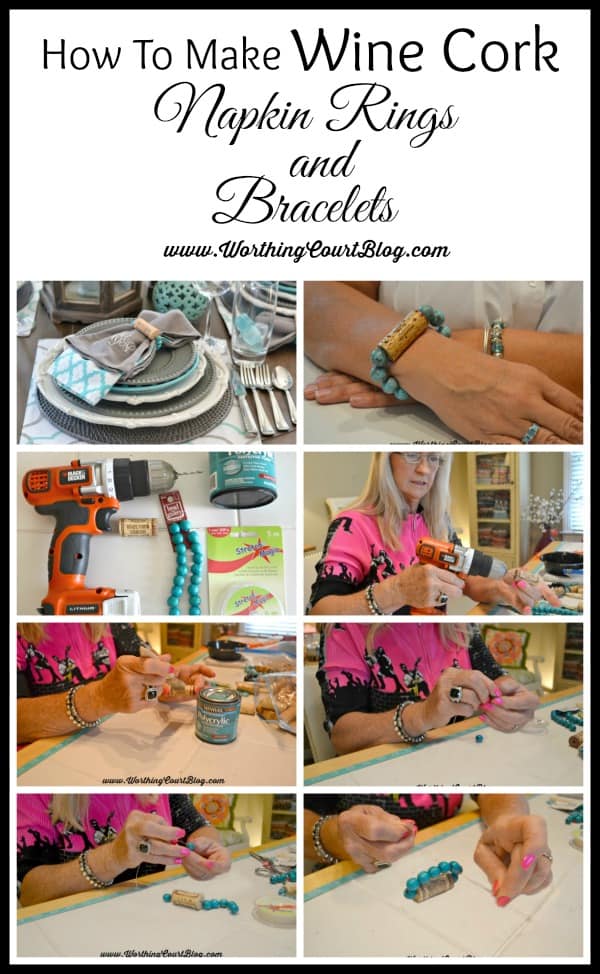 A few days later, I was back at her house with my supplies in hand.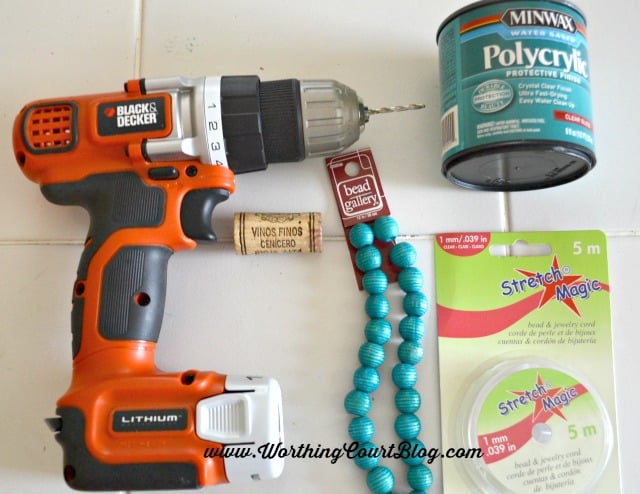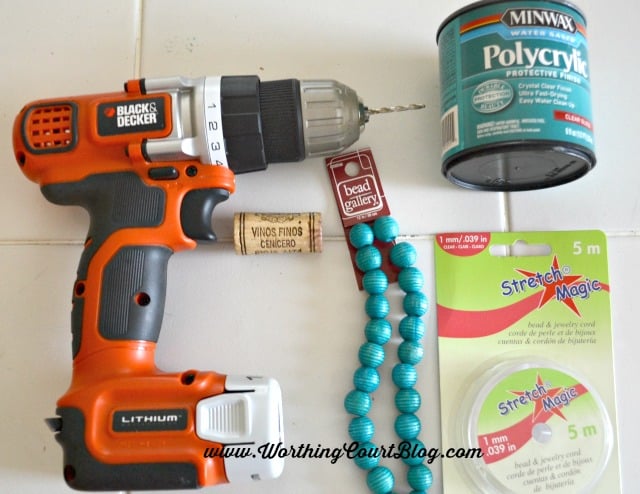 Supplies:
A drill
A small drill bit, slightly larger than the stretch cord
Wine corks
Polycrylic
1mm stretch cord, found in the jewelry making section at craft stores
Beads of your choice, found in the jewelry making section of craft stores
Much to my surprise, these were very easy to make!
Step 1:
Drill a hole completely through the cork, from end to end.  Do your best to center the hole and keep the drill straight as you're drilling through the cork.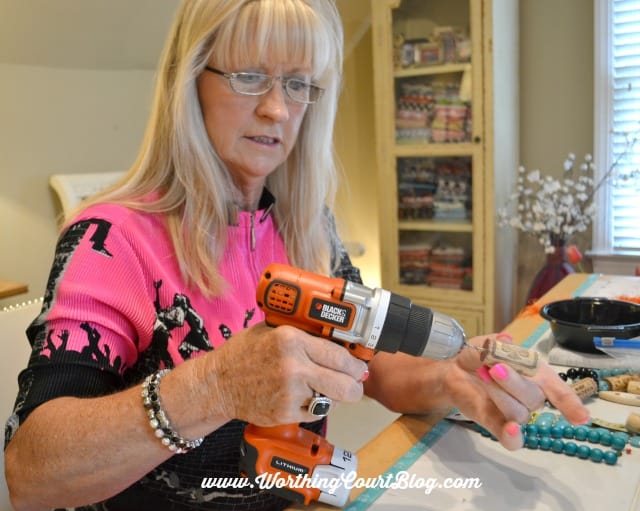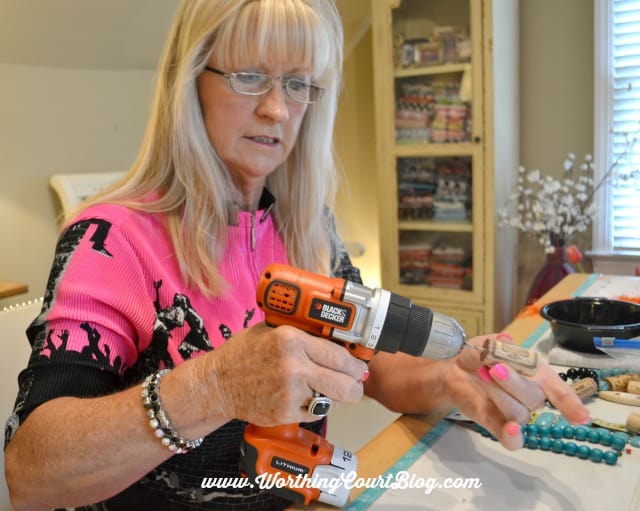 Thank you, Nancy, for being my model!
Step 2:
Paint the cork with Polycrylic.  Make sure to get some Polycrylic down into the holes on each end.  This will help prevent the cork from chipping away as the napkin rings are used.  Allow the Polycrylic to dry completely before continuing work on the napkin ring.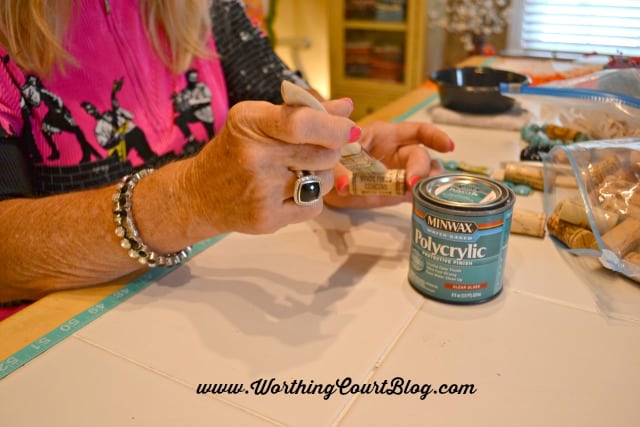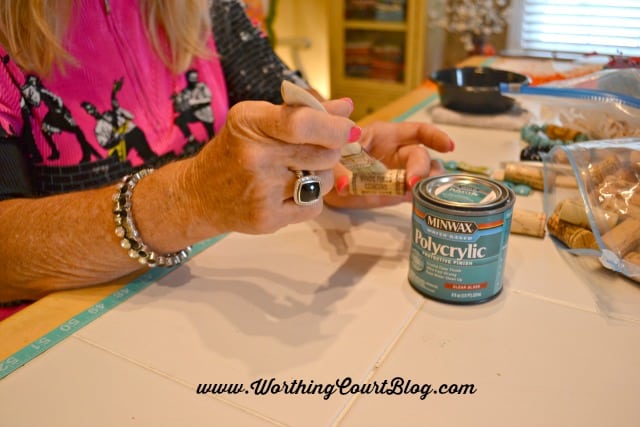 Step 3:
Separate the beads from their packaging.  Pull a length of stretch cord, several inches long, from the roll.  Do not cut the cord.  Thread about half of the beads that you need for the napkin ring onto the length of stretch cord.  The number of beads that you use depends upon the size of them.  My beads were a little large, so I used five of them for the first half and four for the last half, for a total of nine beads.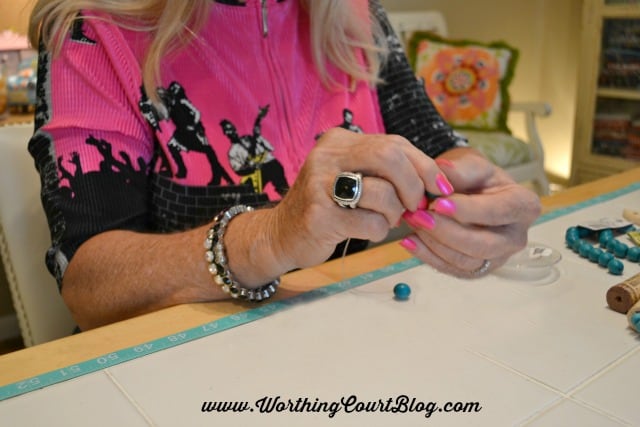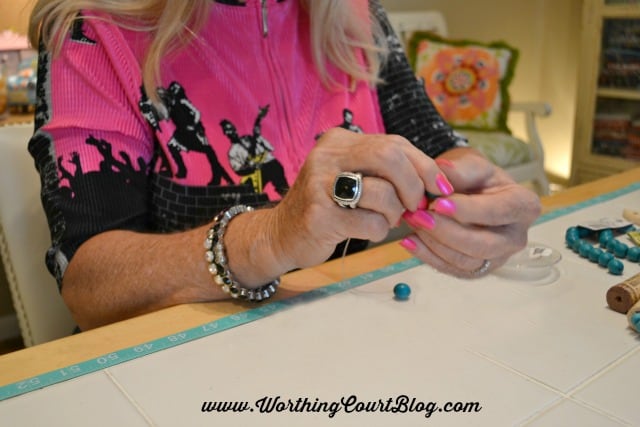 Step 5:
Thread the cork and the other half of the beads onto the stretch cord.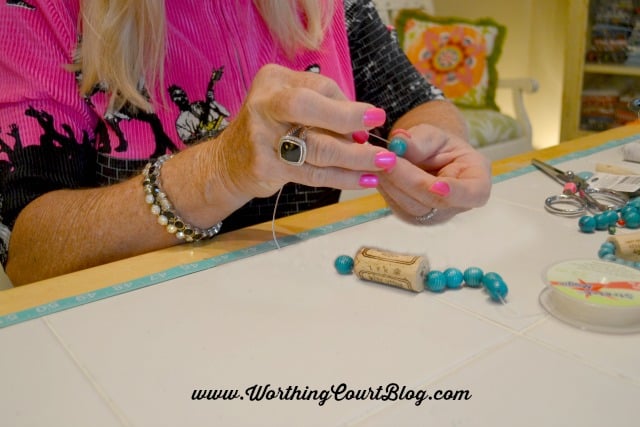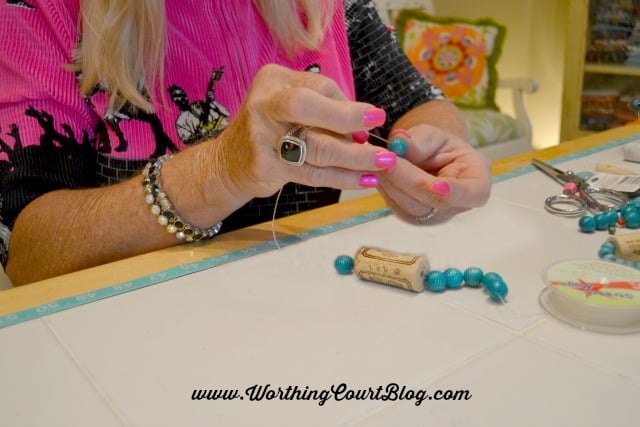 Step 6:
Without cutting the stretch cord, tie it together in a knot.  The knot will be hidden between the beads.  After the knot has been tied, cut the cord and clip the ends close to the knot.  You can add a drop of glue to the knot if you think it's necessary.  We chose not to use any glue and didn't have any problem with the knot slipping or coming untied.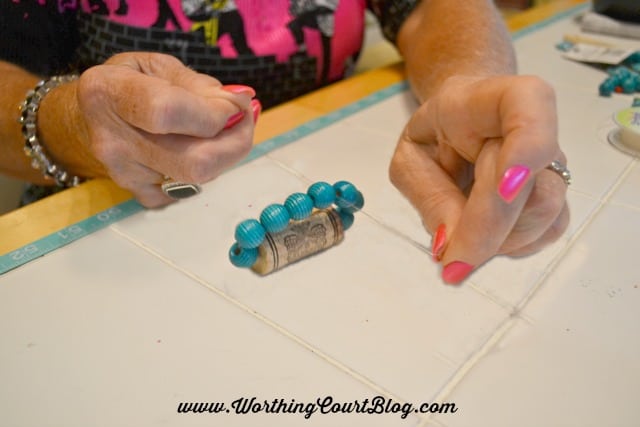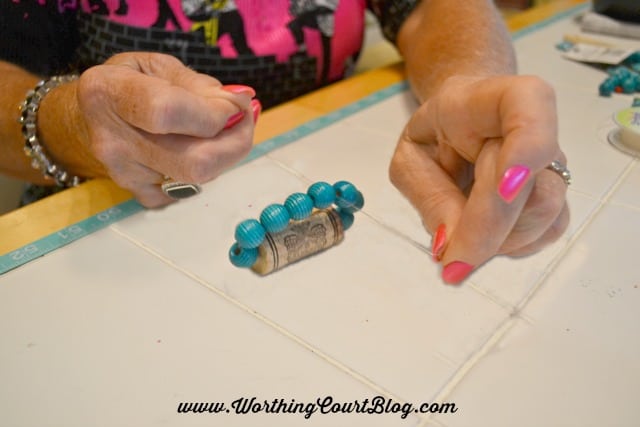 We played around a little bit with different napkins, napkin rings and dishes to give you an idea of how the napkin rings work with different table settings.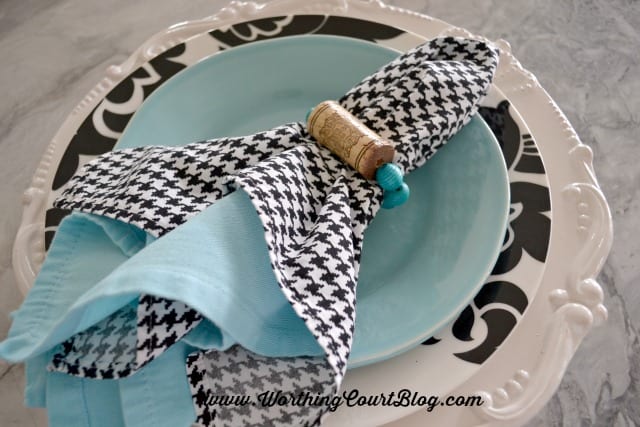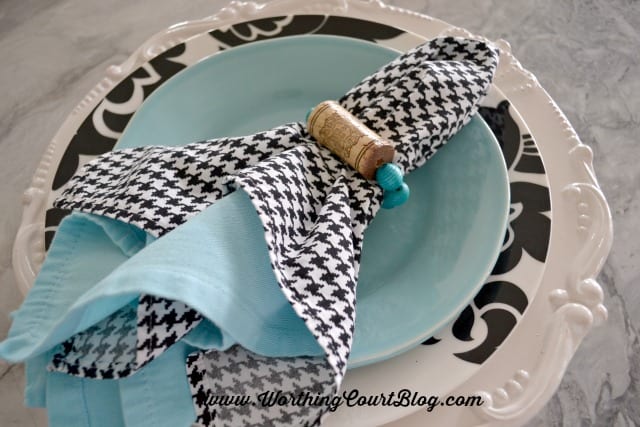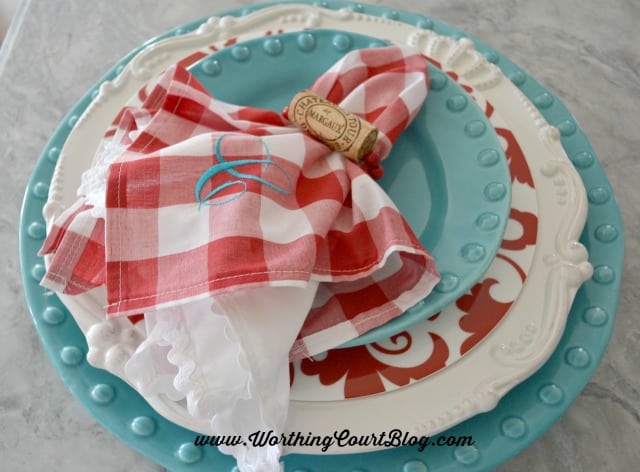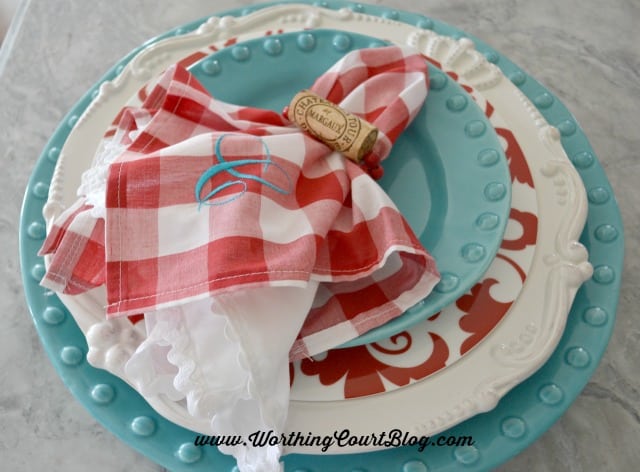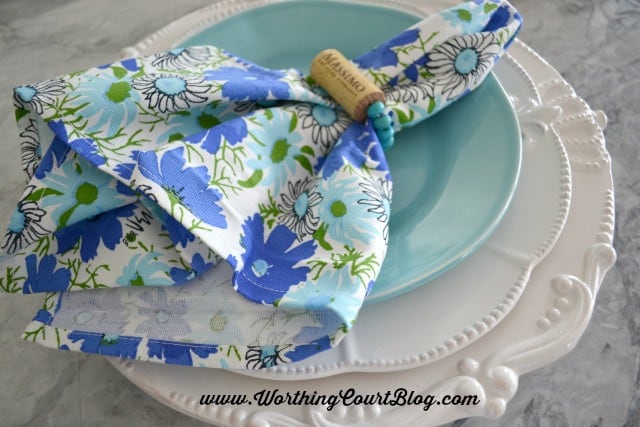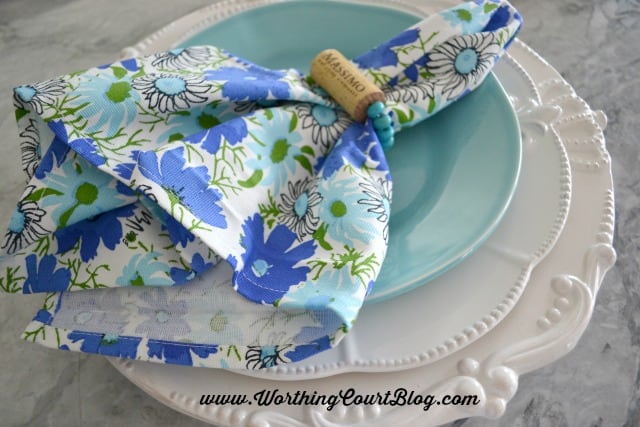 When we were finished with the napkin rings, we made a couple of bracelets too.  We used the same method, but used larger beads.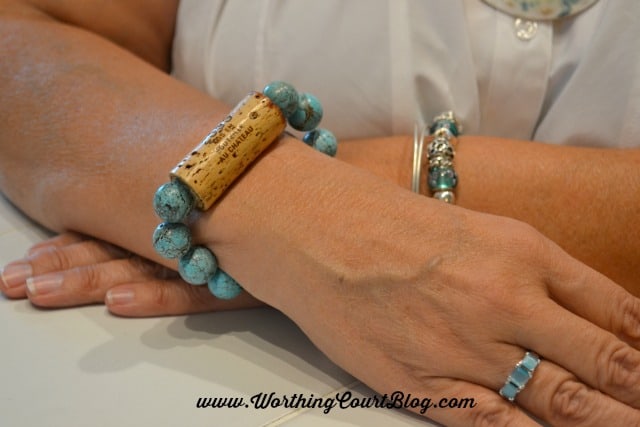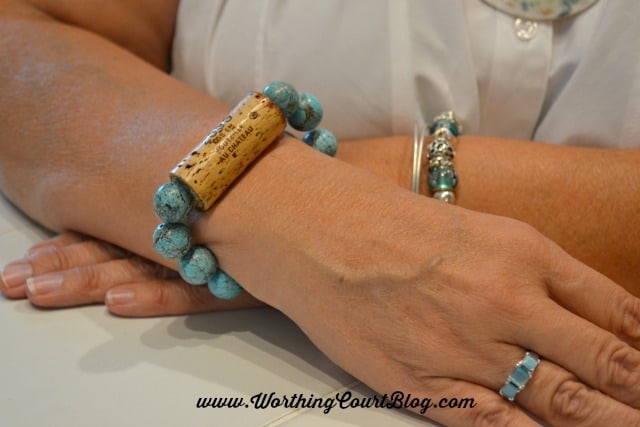 Cute, huh?  I can't wait to make some more using different colors and shapes of beads!
Click HERE to see the rest of her beautiful turquoise and gray tablescape.