It's only natural that once summer arrives, my mind drifts toward the beach and the ocean.  The sights and sounds of families enjoying time together, the salty smell of the ocean, the warm breezes, the seafood, the laid back attitude…ahhhh…there's nothing like it.
I can't be at the beach 24/7, but I can certainly feel like I am by adding a few coastal touches to my summer decor.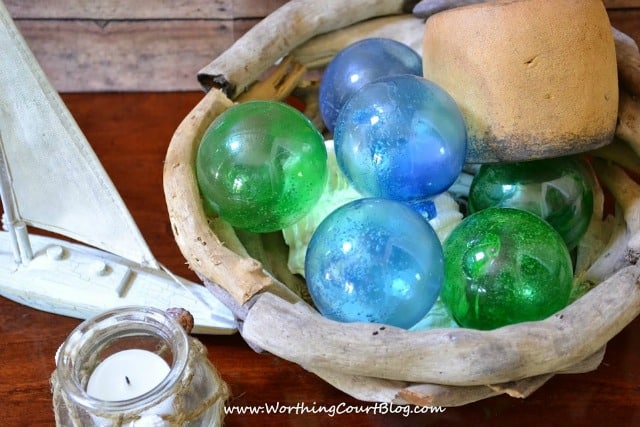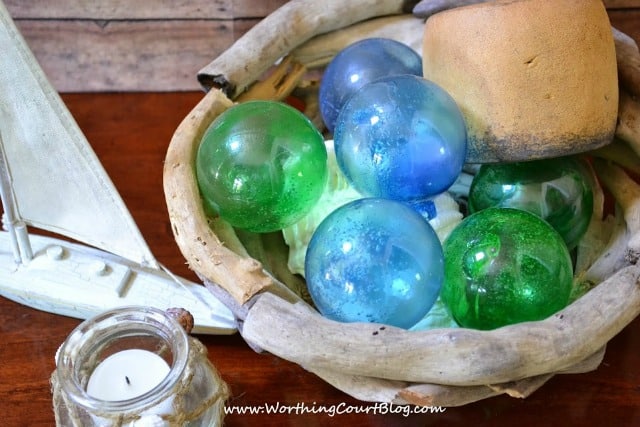 A driftwood bowl filled with glass fishing floats coupled with a cork fishing float is just the right beachy touch that I need.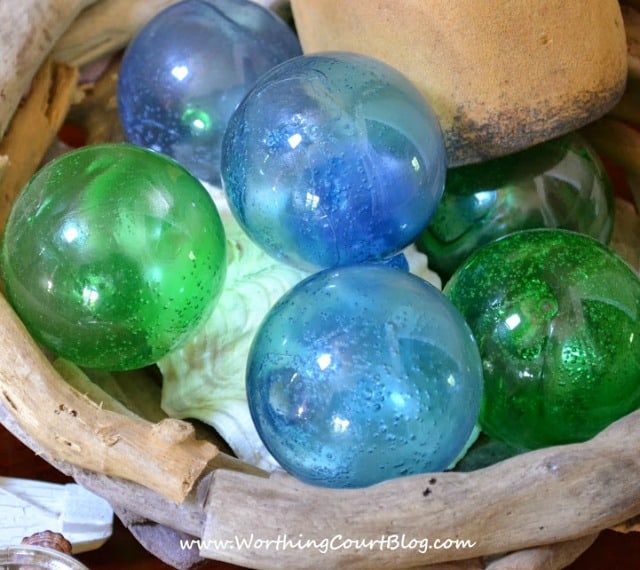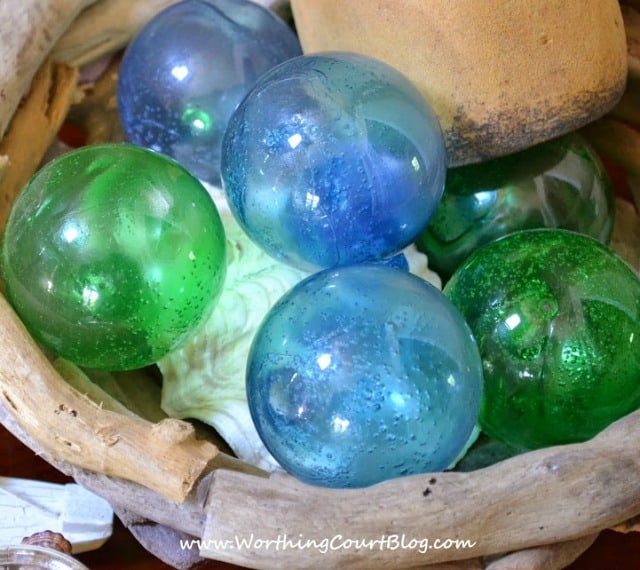 These little guys are so easy to make that it's scary.
Here are the supplies that you need:
Clear glass Christmas ornaments with the hanging ring removed 
Food coloring 
ModPodge
A funnel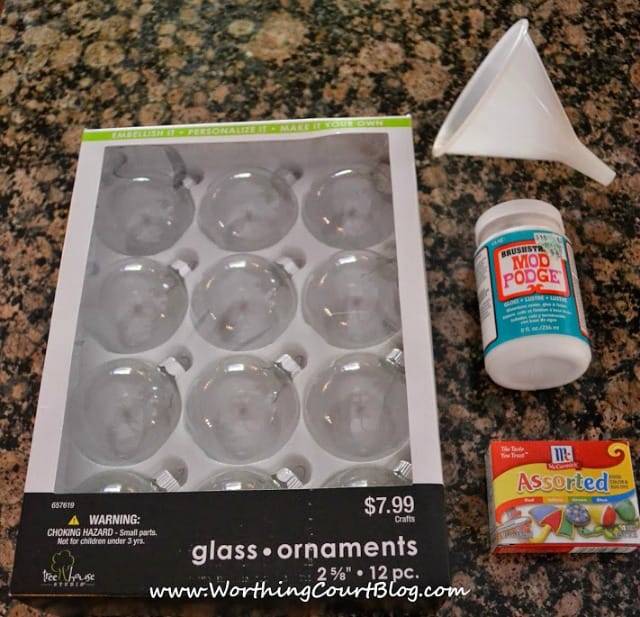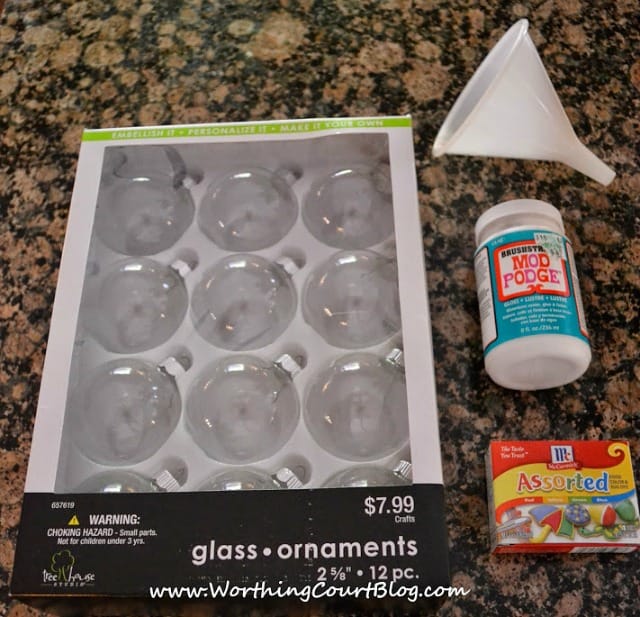 I enlisted the help of my granddaughter, Miss M.  We had such a good time making these together.
Simply mix together some ModPodge and blue or green food coloring in separate containers.  Add a few drops of food coloring at a time until you get the shade that you desire.  Keep in mind that the mixture will turn darker and transparent once it dries.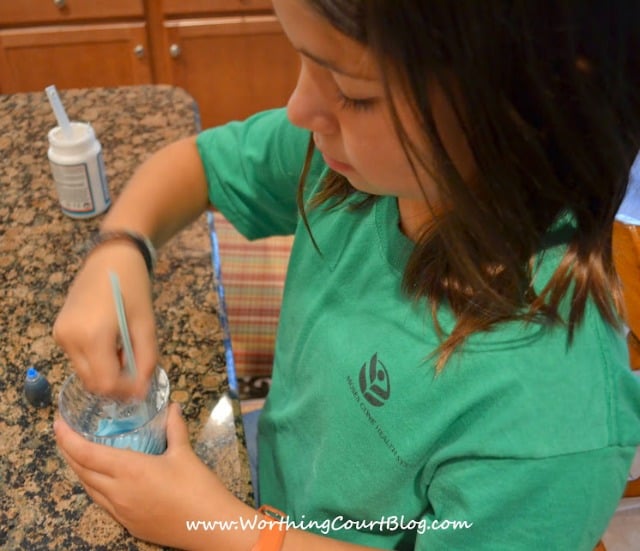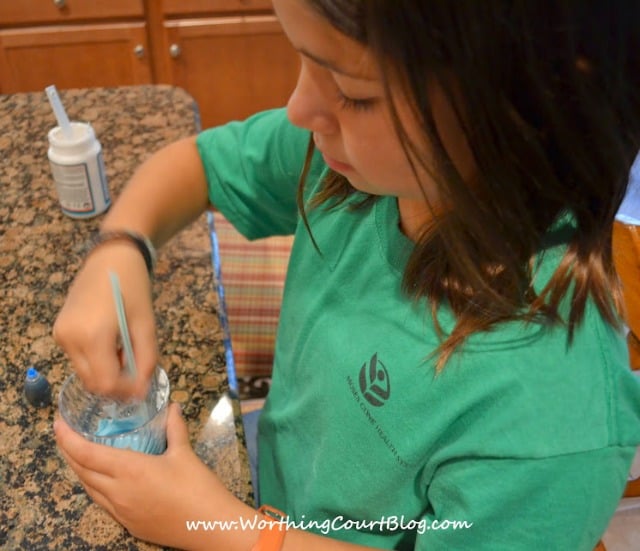 Use the funnel to pour some of the mixture into a glass ornament.  Swirl the ornament around until it is completely coated on the inside.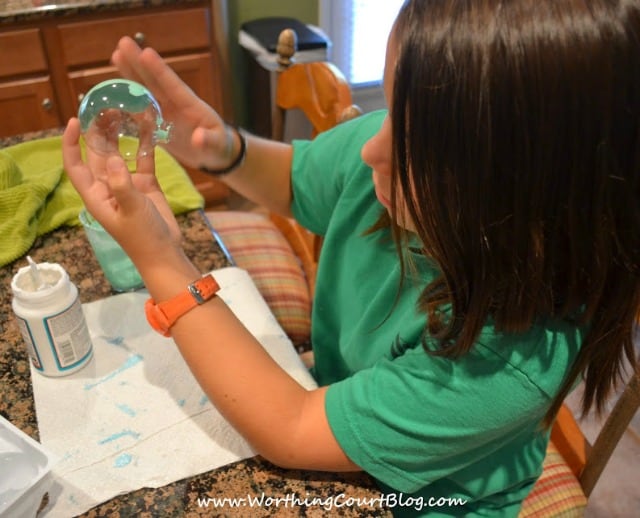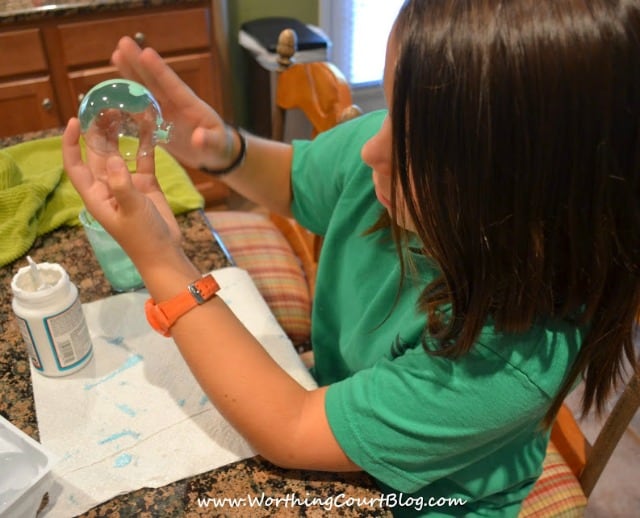 Place the ornament back into the package tray to dry.  Make sure it is upside down so that any of the excess Mod Podge mixture can run out.  I'll warn you that it does take a pretty good while for them to dry.  Some of mine dried faster (and became darker and transparent) than others.  The thinner the mix of ModPodge and food coloring, the faster they will dry.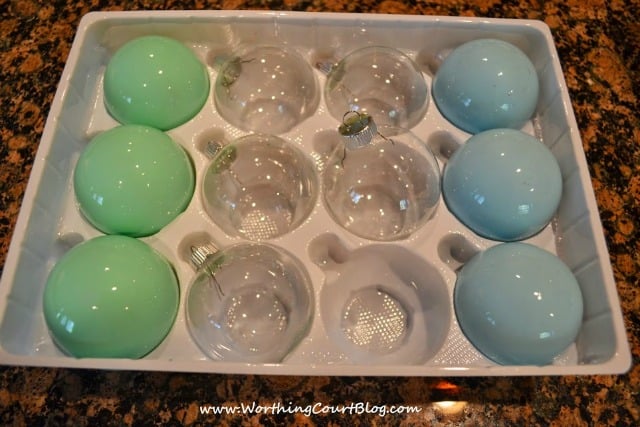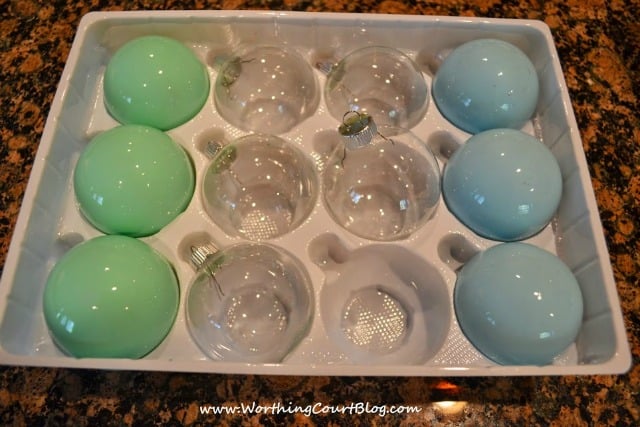 It's just that easy.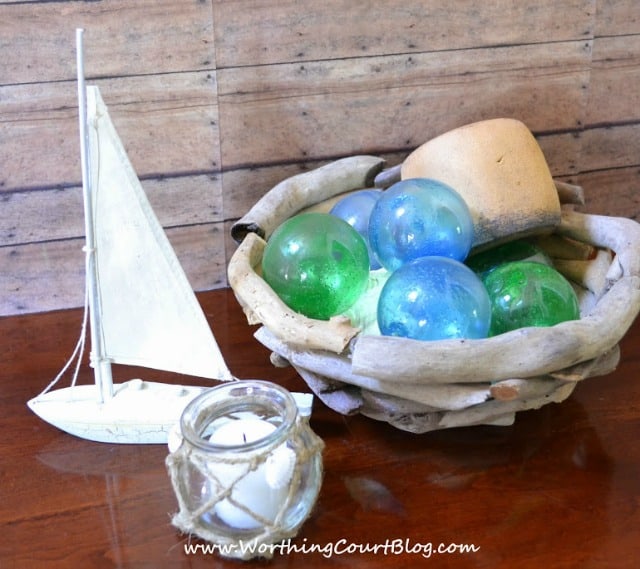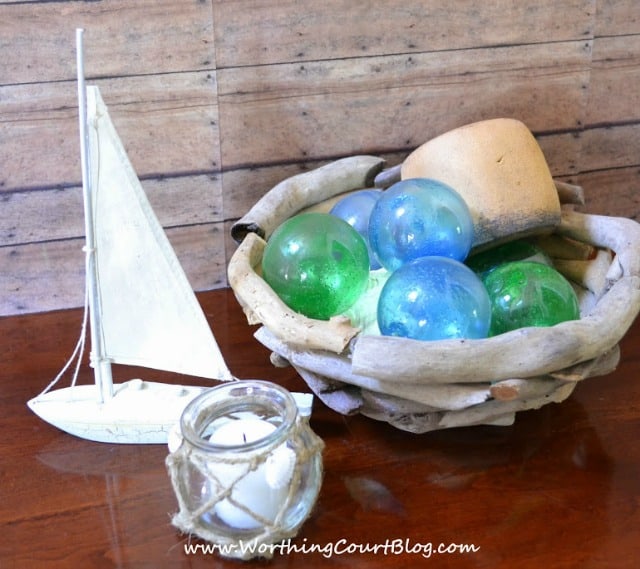 The hardest part was waiting for them to dry!