I am sharing my creative winter coffee table vignette with homey items that bring the outside in!
After all of the excesses of Christmas, I was ready for something simple but beautiful on my coffee table for the rest of the winter.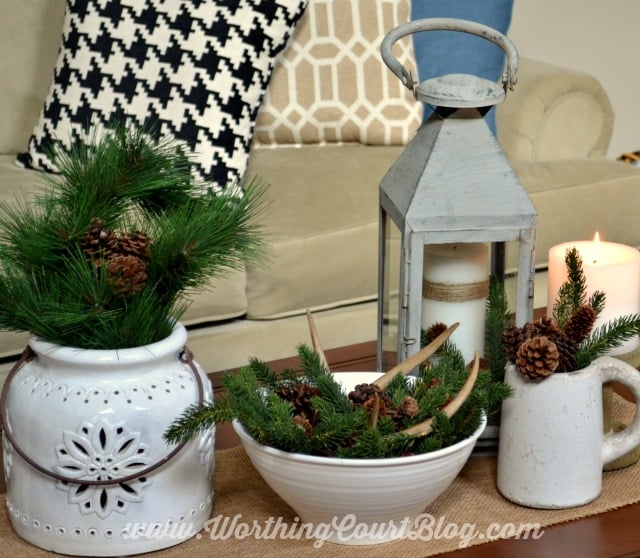 Quite often, I look to the outdoors for inspiration.  But when I look around outside during the winter, everything seems dead and brown and dreary.  At a glance, the woods appear barren this time of year, but take a closer look and you'll find that there is still a lot to inspire you!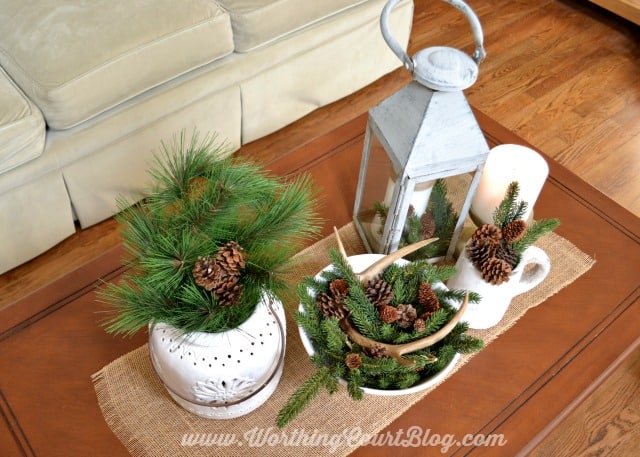 Winter means fresh evergreens and pinecones.  And if you're really lucky, a shed antler or two.  I've never been that fortunate – my antlers are faux.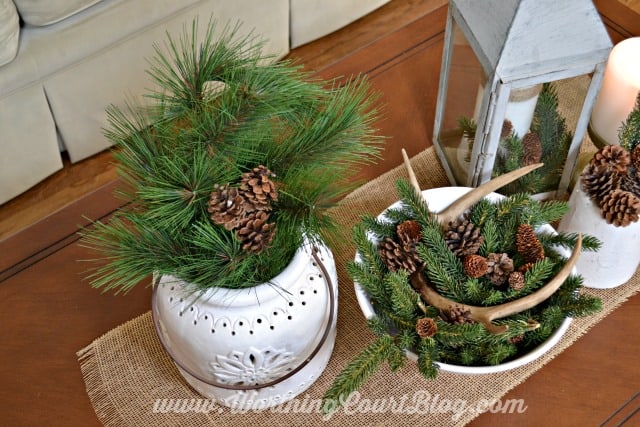 Winter means white, in the form of snow and ice, and wintery white containers. Bringing these elements inside gives your home a cozy feel!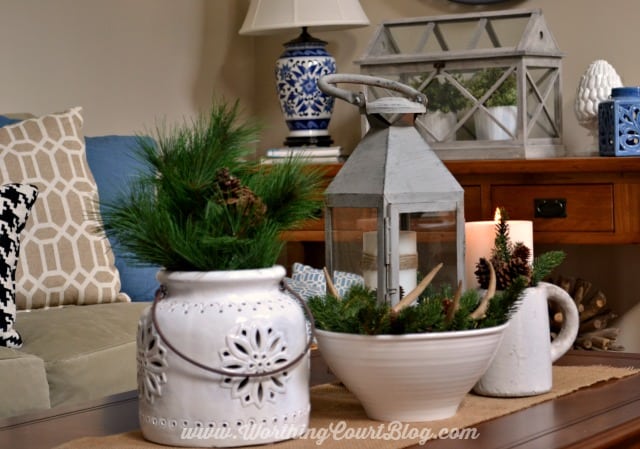 Winter means creating an atmosphere with glowing candles and lots of texture which brings warmth.
I'm ready to snuggle up and stay cozy in front of the fire.  How about you?