Need a place for your favorite family photos (instead of in a box or stuck on your phone)? A gallery wall is a perfect place for them, along with other wall art and decor. Creating a gallery wall doesn't have to be difficult. Just follow some of these simple guidelines to create a unique focal point for your living room, kids' room, nursery or playroom.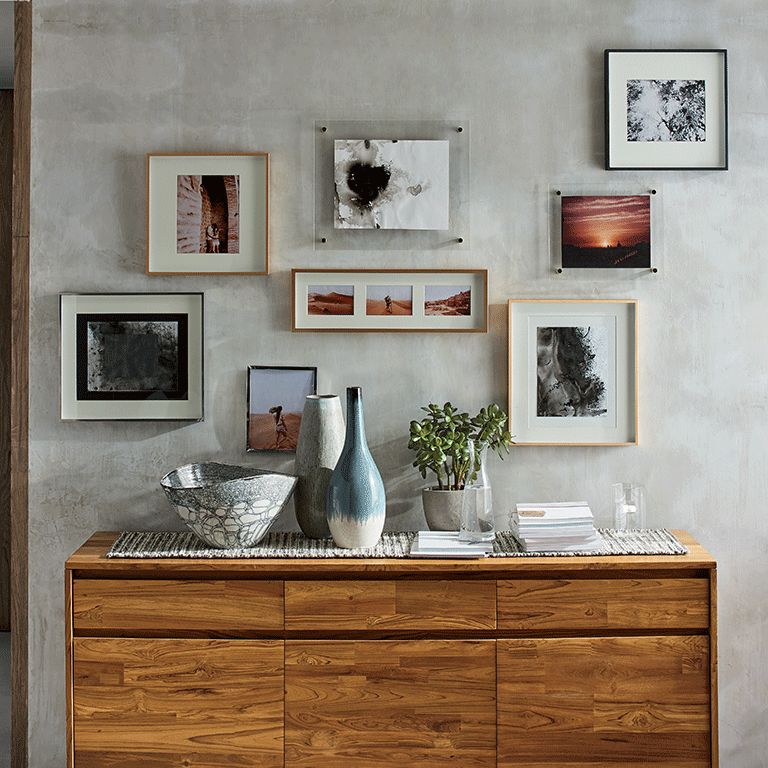 Decide what you want to hang.
Think about what you want to showcase and what sort of arrangement you'd like to have.
Gather your favorite family photos, print your kids' artwork, or even some personalized wall art.
Use one large piece to act as a focal point, then use smaller pieces for contrast.
Gather a selection of picture frames in different sizes, shapes and finishes. Play with what looks best with your photos.
Be sure to include a 3-D piece of decor to add a little depth to the pictures.
Before you even think about picking up a hammer (seriously, stop), lay the frames out on the ground in front of the wall and give yourself a preview of your arrangement and spacing.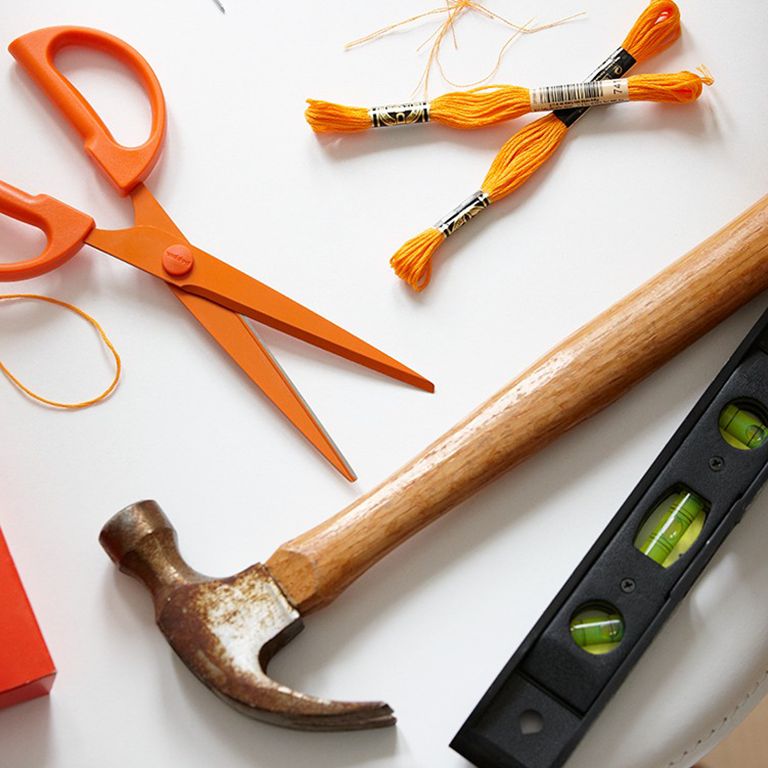 Get the proper supplies.
Not only do you need wall art and decor, you'll also need a hammer, nails, a pencil, a tape measure and a level.
Make sure that the nails are strong enough to hold up each frame or whatever you're hanging.
If you're nailing into a wall without adequate support behind it (you can tell if the nail goes in to the wall too easily) make sure you're using the appropriate nail or screw anchor, otherwise the nail will just fall right out of the wall.
While you're hanging, use a level to check that you're not placing each frame on the wall crooked. It will throw off your entire arrangement.
Industrial Velcro is another option for lighter pieces or frames. Use it instead of nails, but remember it will only hold so much weight.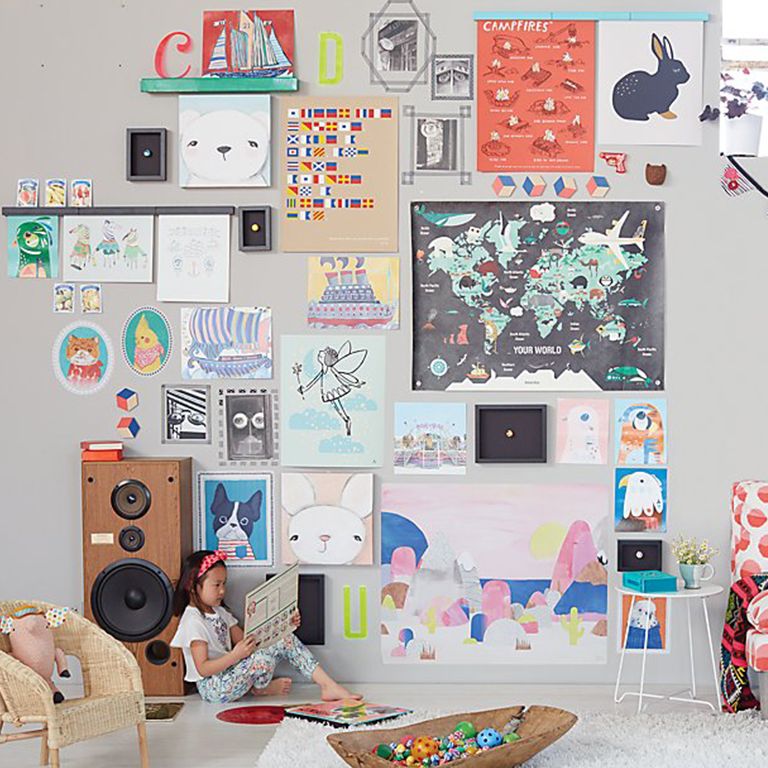 Start hanging your pieces.
Hanging that first piece is always a little intimidating, but once you get started you'll start to see a natural pattern emerge.
Start out by hanging the largest piece that will be placed in the middle of the arrangement. Place the other pieces around that first one, working your way out.
Switch up which frames are placed vertically and horizontally, it'll increase the visual interest.
A larger picture or frame needs some room to breathe, while smaller frames look best when they're grouped together.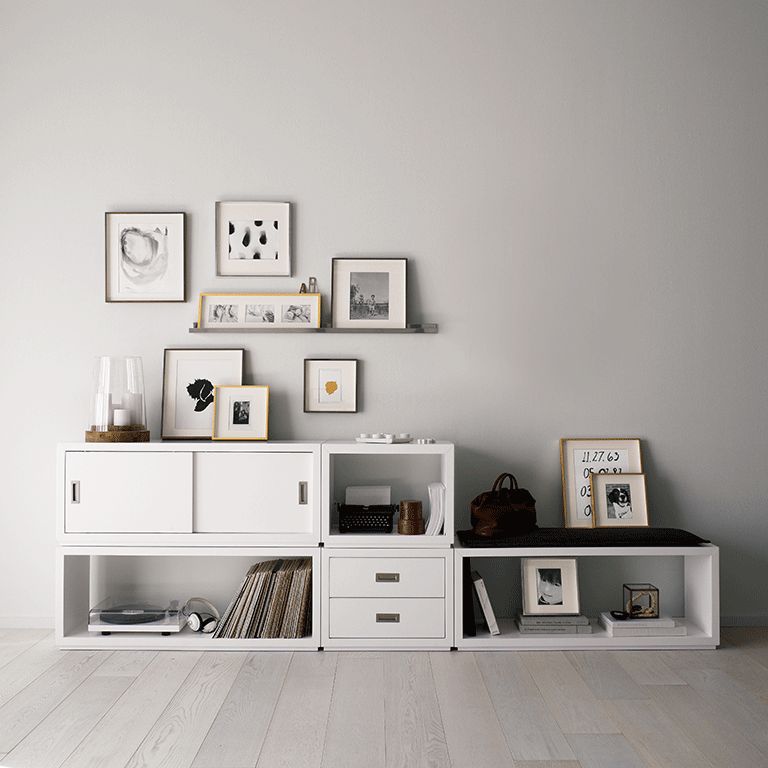 Do things by the numbers.
Keep some of these key measurements in mind while you're figuring out the placement for your gallery wall.
Typically you'll want wall art placed at eye level, about five feet from the floor. You can get away with hanging them higher if the room has high ceilings.
When you place artwork over living room or nursery furniture, leave about eight inches between the frame and the top of chair, couch, etc.
If you center your gallery wall over a piece of furniture, the group of images should be about two thirds of the width of the furniture below it.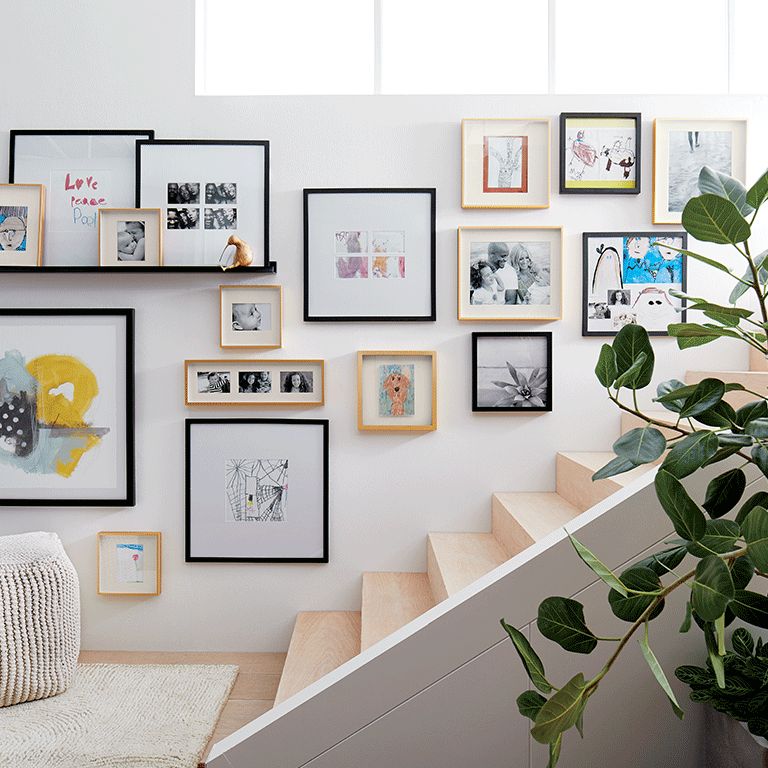 Keep these little extras in mind.
The great thing about a gallery wall is its versatility. Try these small tweaks to change up your wall art every now and keep everyone on their toes.
Add or subtract one or two important pieces, and you can create an entirely new mood.
Visit a local copy center to change your favorite color photos to black-and-white or sepia-tone.
Don't be afraid to switch out other things you gather from around your home—memorabilia, masks, canvas wall art, or kids' art projects.
Don't be intimidated! These are some general guidelines for gallery wall ideas—perfect to get you started. Before you know it, you'll be making and breaking your own rules. Be sure to think outside the box and outside the living room, because unique wall art fits in perfectly into girl's room, boy's room or nursery, too.